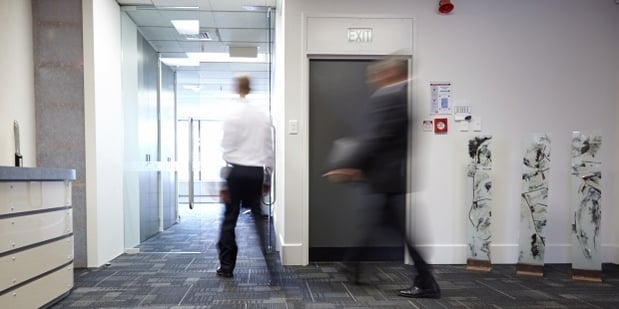 New Zealand organisations regularly face all types of business and IT problems and sometimes they need advice and services from an IT consulting company to help overcome those problems. If you are in this situation at your organisation you may be asking 'how do you pick the right IT consulting company for your problem in New Zealand?'
When selecting an IT consulting company we find that you need to look at a number of important criteria to get the service that is right for you, and I cover some of these criteria in this post.
Criteria for selecting the right IT consulting company for your problem
Here are 13 criteria that can help you select the right company for you:
1. Does the IT consultancy have the right specialist skills for your problem?
When you select an IT consulting company, you want a provider who is going to add real value by helping you to solve the problem you are facing. You will want a company that has specialist skills relating to that problem. If you already work with an IT consulting company, say for project management advice and capability, this doesn't mean that you should automatically use this same company for specialist advice in another field, such as IT security for example, just because they are your incumbent supplier. They are unlikely to add the value you need for that problem.
In addition to the overall focus of the IT consultancy you should also look at the credentials, certifications and experience of its consultants. This can help confirm that the company has the required specialist skills.
2. Has the IT consultancy solved similar problems in the past?
Aaron Smith didn't become the best rugby half-back in the world the first time he played rugby. He is considered the best in the world partly because he has played the half-back position in rugby so many times in the past, he knows the problems and what is required to overcome these. If you want the best outcome for your problem select an IT consultancy that has solved problems of your type before for various organisations.
The IT consulting company should be able to point you to clients, case studies and testimonials where they have solved similar problems in the past.
3. Does the IT consultancy support its consultants?
The power of an IT consulting company over an independent IT consultant is the support that the company provides its consultants to ensure a high quality outcome is delivered to clients. To get the best possible result, you want a company that supports its consultants though frameworks, shared knowledge and learning, and a collaborative environment where the expertise of others can be applied to help solve your organisation's problems.
4. Does the IT consultancy have a good reputation and track record?
IT consulting companies that have added great value to their clients generally build up a good reputation and track record in the market. You may have colleagues who have worked with the company you are considering, and talking to them can give you an insight into the experience they have had with the company in question. Clearly, to get the best outcome from the engagement you'll want to proceed with a company that has a reputation for doing great work.
5. How honourable, reliable and trustworthy is the IT consultancy?
Most IT consulting companies have good intentions and the majority do a good job. However, at the end of the day these organisations are commercial entities looking to make a profit. Sometimes that driver can negatively influence a company's behaviour. Take for example, a company that purposely bids low to win the work, then muddies the water and creates confusion around their work and scope of what's included, so that they can extract more money from the seemingly endless list of items that are required, but are mysteriously 'out of scope'. You don't want to be the client that gets caught in this unpleasant mess. Dealing with an IT consultancy that is transparent, honourable and trustworthy is a much better way to go. The type of company whose values drive them to put things right if they haven't delivered as expected. Fundamentally, you are looking for an IT consulting company whose values are lived out and aligned to those of your own organisation.
6. Will the IT consultancy be easy to work with?
When engaging with an IT consulting company there can be a number of 'touch points' with the company, and ideally you want each one of these to be as easy as possible. Even little things like consistently receiving correct invoices will make things better for you, so that you don't have to analyse, compare, query and 'second guess' this area. Do the consultants work well with your team? Is it easy to get hold of them? Are they clearly working in your best interests? It is easy for you to raise and resolve concerns? Dealing with a company that is easy to work with will make the engagement so much smoother.
7. Will the IT consultancy keep you informed?
Undertaking an engagement with an IT consulting company can be a big deal, with important problems to be solved and money changing hands. You will want to know how the work is going, what progress has been made, what types of issues are being faced, how much of the agreed time has been used and how much remains. You will want to work with a company that keeps you regularly and consistently up-to-date with this information and one that doesn't give you any surprises because you weren't in the loop.
8. Are the right IT consultants available?
Specialist IT skills can be in high demand, and sometimes your preferred IT consulting company may not have suitable consultants available to help you when needed for your project. If the work must be completed at a certain time and the company you want does not have available consultants, then this may force you to use another company.
9. Will the proposed IT consulting service solve your problem?
When you engage an IT consulting company, they should be able to articulate how they are going to solve your problem – most likely through a proposal, terms of reference, or statement of work. You need to have the confidence that the proposed approach will help you to solve your problem before undertaking the work.
10. How much will the proposed service cost?
As part of their proposal or terms of reference, the IT consulting company should be able to advise you how much the engagement is likely to cost. Depending upon the problem that needs to be solved, this may be an important consideration in selecting a company. Note, however, that costs should always be considered in the context of value, which is covered in the next point.
Also refer to our blog post How much do IT consulting services cost in New Zealand.
11. Will you get value from the service?
When considering the cost of IT consulting services you also must consider value. When you weigh up the benefits that your organisation will receive from the IT consulting service and compare this with the cost as presented, are you going to get good value from the service? An expensive IT consulting company that achieves the right result in half the time may well be a better choice than a cheaper consultancy that takes twice the time and doesn't deliver the desired result.
Sometimes it can be difficult to ascertain the benefits as a financial figure but, if you can, this can make it easier to determine the value of the service.
12. How well are you protected if the IT consultancy does not deliver as agreed?
The importance of this criteria will depend on the nature of the problem. For very large programmes of work in New Zealand, we often see clients using large multi-national consultancies. While there may be many good reasons for using these kind of companies, one important benefit for a large programme is the option of recourse if things go wrong. When engaging with an IT consulting company you should expect some level of accountability, protection and recourse relating to their work, should the company not deliver as agreed, or worse, destroy something else of value in the process. As a minimum you should expect the consultancy to have an appropriate level of liability and professional indemnity insurance.
13. Are the IT consultancy's terms of business acceptable?
Most IT consulting companies will have a set of contractual terms of business. Some clients may also prepare their own tailored contracts for large or long-term pieces of work. You will want to ensure that the contractual terms, whatever format, are acceptable to you. Things to consider include payment terms for invoices, confidentiality, accountability for work delivered, protection if the work is not performed as agreed, termination, and liability. For multi-national companies you may also want to look at the legal system that applies. Being in New Zealand you may want to avoid litigating a dispute through a US court for example.
Use this information the next time you pick an IT consulting company
This post has provided details on the considerations and criteria you may want to use when picking an IT consulting company for your problem. If you follow this criteria, you are more likely to get a company that is a good fit to your organisation and the specific challenges you are facing. We have over 20 years of experience running the Equinox IT consulting business and we are proudly independent, so if you want help when you are looking to select an IT consulting company, we're always happy to share our thoughts.
Based in Wellington, Paul Ramsay is a Founding Director and Principal Consultant for Equinox IT.