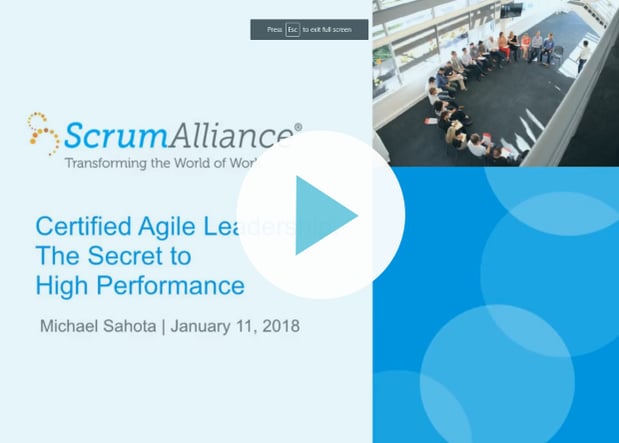 Yesterday Certified Enterprise Coach Michael Sahota delivered an excellent webinar with the Scrum Alliance - Certified Agile Leadership: The Secret to High Performance. The webinar was recorded and you can view it here:
View webinar - The Secret to High Performance
It is important viewing from anyone who wants to help their organisation go beyond 'doing Agile' and deliver real value by 'being Agile'. Consistent with Michael's teachings, the focus is on culture, leadership, and lasting change to deliver high performance.
Certified Agile Leadership training Auckland 22-23 March
We are excited to have Michael come out from Toronto to work with Equinox IT in Auckland on March 22-23 delivering the Certified Agile Leadership course. The course will help you lead your organisation to 'be Agile' rather than tell your people to go 'do Agile'. The course is for leaders and coaches wanting to help their organisation achieve high performance.
Find out more about Certified Agile Leadership, Auckland, 22-23 March 2018