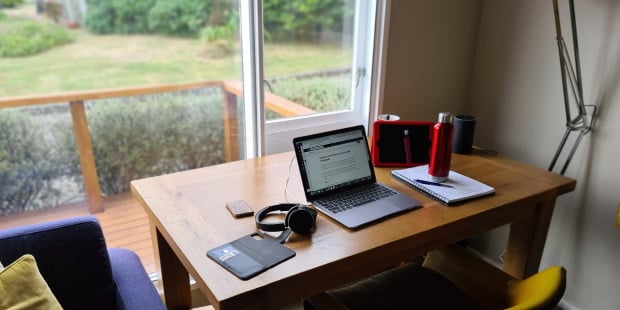 This article is republished from my original Staying connected to our work and colleagues post in LinkedIn.
In the past few weeks our work landscape has changed dramatically and at a very fast pace. At Equinox IT we've set up our home working environments and adapted our work practices and mindsets quickly to keep pace with changes and provide a continuity of service, delivery and value to our clients and customers.
During, what has rapidly become our new normal, what does good look like? As with many New Zealand businesses we have a number of tools in place that help us to work remotely. I'll elaborate on the tools we think work well, but firstly I want to write a bit about mindset.
Mindset
As with any change, the key here is to look at what is possible rather than what isn't. For example, we need to think 'how can we run effective retrospectives' not 'we can't run retrospectives if we're not in the same room'. Collaborative working via online systems will look a little different but if we concentrate on the intended outcome and guide people through the method, we'll get what we need from bringing people together digitally.
In terms of how we perceive work, a mindset shift is required. We need to move away from considering being present as the only way to provide value. It helps to build relationships with stakeholders and clients that include a high degree of trust. We can also replace our usual activities with the remote equivalent. I'm an Agile Coach and Trainer and while online training is not without its challenges, we're tackling it head on and finding the best fit collaboration tools to experiment with and gain feedback. In the past I've found coaching conversations to be just as effective via video conference as they are in person. In fact, I think they have been even more effective because we have been more conscious of using our time wisely.
Tools and tips
Here are some of the things we've been thinking about and some tools we love.
Preparation is absolutely key. Here are some points to consider when setting up a collaborative session:
Provide an agenda in advance
Ensure participants have access to the right hardware, software and environment. For example; access to a quiet space and/ or headphones
If the selected tool requires signup or licences prior to the session make sure that this has been accounted for
Make sure participants have instructions on how to use the tool
A few things to think about during the session:
Start with the co-creation of a working agreement, eg: one person speaks at a time, people who are not speaking are on mute
Ask for participant's commitment to the event. One way to ensure this is to ask everyone to have their video on
Facilitate well. Remote facilitation will require a more structured approach to enable everyone to contribute and be heard. Use chat, use collaborative spaces
Get feedback. You will want to understand how to improve the experience for next time
A few of us have been having a more in-depth look at collaboration tools in the last few days and we're really liking Microsoft Teams. Teams has the advantage of bringing a number of Microsoft apps together and they provide chat, video conferencing, screen sharing and more. Teams makes it really easy to share documents from anywhere and the integration with Sharepoint makes it simple to feedback and contribute to documentation.
The other thing I really like about Teams is that they have a lot of easily installed integrations. Here's a small selection: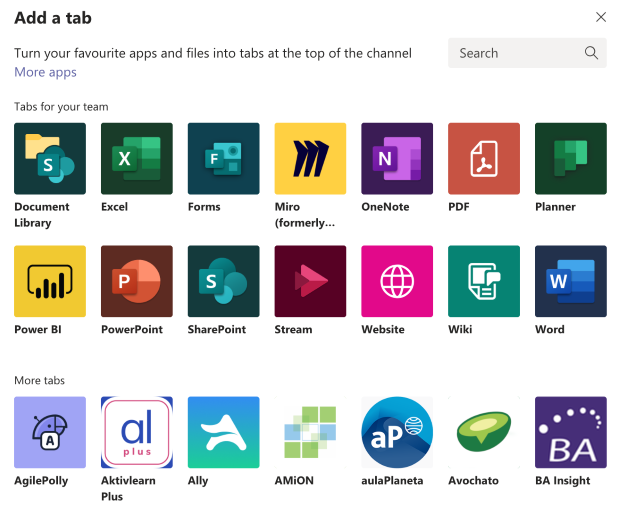 I personally love a good colourful interface and I've enjoyed experimenting with Miro.com (formerly RealtimeBoard). Teams enables users to integrate Miro. Miro has a number of templates that I can see will be really useful in the coming days and months. Of particular interest are the Story mapping template, PI planning and multiple retrospective templates.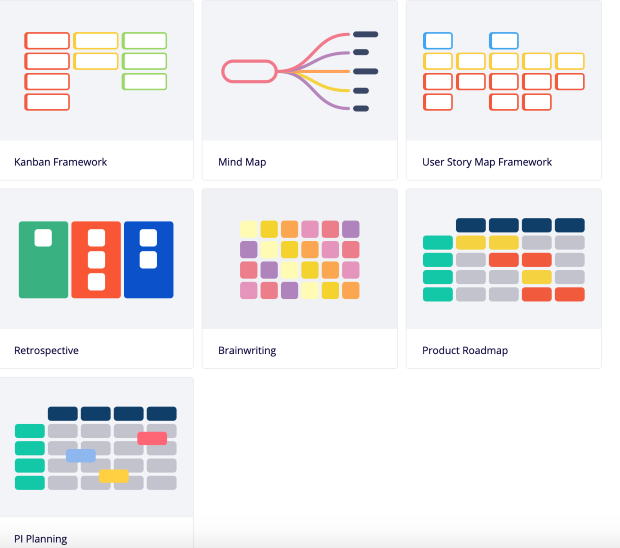 It's looking more and more like we're in this for a while, so it's a good idea to get ahead of your upcoming activities, (for example, PI planning) to have a plan to achieve this remotely.
A lot of us are going to feel increasingly stressed and isolated in the coming weeks and there are some simple ways we can identify who needs support and help each other. Firstly, daily stand ups, based not only around a product or team but for groups of people who usually see each other in person. A daily check in will help us to stay connected. As with all stand ups, this is an opportunity to coordinate work but also to see how people are feeling.
At Equinox IT we're experimenting with sentiment analysis using Qubie via Microsoft teams. Qubie gathers information from team members about how they are feeling and presents the results.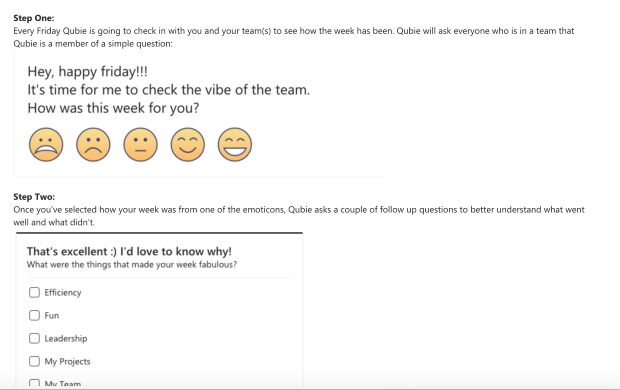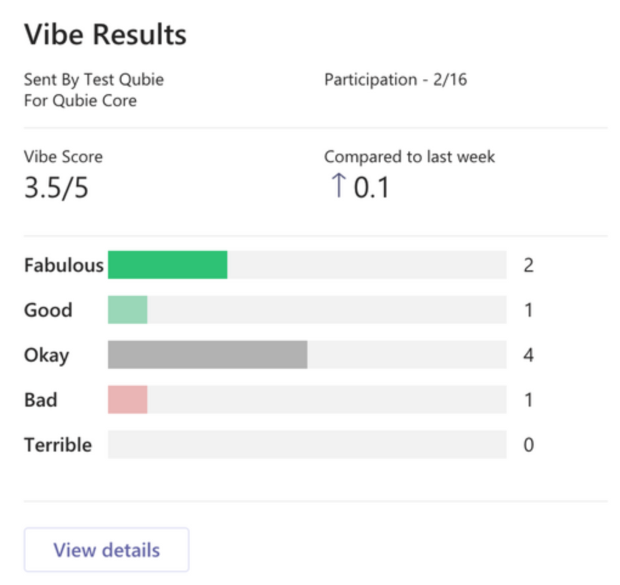 The final tool I'd like to talk about is the humble voice call, whether done via mobile, Slack, Skype, Teams or Whatsapp. A chat with a colleague can make all the difference to someone's day. Let's keep in touch. Not only so we can continue to provide value to our organisations and clients, but also to look after each other in these extraordinary times.
Kirstin Donaldson is a Principal Consultant with expertise in Agile and leadership coaching and training, based in our Wellington office.