Highlights
Deliver faster, more frequent business and customer value

Be successful with DevOps by focusing on people, process and platforms, not just technical practices

We can help you put DevOps into action with a DevOps maturity assessment, training, coaching and delivery services.
Download our DevOps service information as a PDF brochure.
DevOps is a new way of working
DevOps shortens software delivery cycles to provide faster, more frequent business and customer value. It requires new ways of working where cross-functional teams with expertise in development, operations, quality assurance and user experience work collaboratively throughout the end-to-end life of your software products.
Benefits
Rapid and continuous delivery of value
Reduced risk of system downtime
Faster innovation cycles
Dynamic team culture
Challenges
Cultural and structural challenges
Lack of DevOps initiative clarity
Difficulty building a DevOps technology stack
Solving tough business problems starts with people
DevOps initiatives often fail due to a narrow focus on technical practices with insufficient attention given to essential people and change considerations. DevOps is a new way of working that requires your people to fit into a new culture, adjust mindset, change responsibilities, work collaboratively, learn new skills and adopt new ways of working.
To help you be successful with DevOps, we use our people, process and platforms consulting model, where people come first and foremost.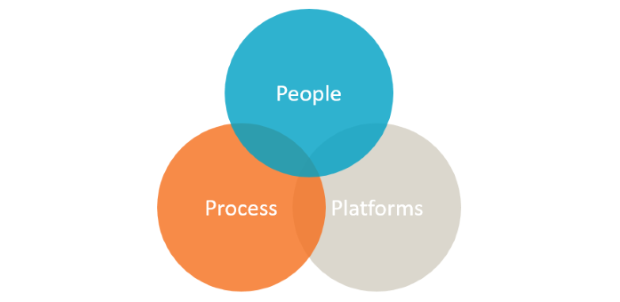 Continuously deliver value with DevOps
Our DevOps framework sets out the continuous delivery cycle through the stages of Plan and Track, Develop, Test, Deploy and Monitor. Following this framework enables your teams to continuously deliver value to your business and customers.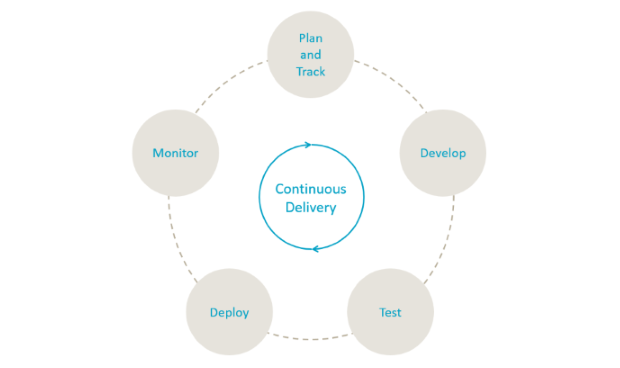 Our DevOps services
Our DevOps services follow our Assess, Train, Coach and Act framework.
Assess – DevOps Maturity Model assessment
We use our DevOps Maturity Model to assess where you are today (covering your people, process and platforms) and make recommendations for your next steps and areas for improvement.
Train – DevOps training
Many of Equinox IT's Principal and Senior Consultants are also certified training instructors who can train your teams and leaders on DevOps approaches, practices and technologies. We also deliver related Scrum Certification, Agile and Agile Leadership Certification training.
Coach – DevOps coaching
Our psychologist trained DevOps coaches will help your people through the change to embed the new processes and ways of working. We apply many coaching, human change and lean models to help your people including GROW, Cynefin, Satir, Lean Change, ProSci ADKAR®, Kanban and Kaizen. Our delivery coaches will also help your leaders to manage the change and your delivery people to embed the practices and master the related platforms.
Act – DevOps delivery services
We have a range of services to help you successfully action DevOps in your organisation. Services will vary depending on your needs and the recommendations identified during your assessment, and may include:
Management workshops to activate senior support and introduce new ways of leading
Provision of DevOps consultants, Scrum Masters and Dev Leads to help embed and execute the change across your people, process and platforms
DevOps technology and tool stack selection, implementation and improvement to supplement or replace your existing choices
Continuous Integration, Continuous Deployment and Build Pipeline technology installation and integration, together with process improvement
Unit test, automated test and exploratory test process improvement
Ready-made DevOps development teams to deliver immediate results with little ramp-up time
Agile, Scrum, and Kanban process improvement (and other related work practices that complement and enhance DevOps)
Application monitoring tools and processes.
Only NZ Microsoft Gold Partner for DevOps
As the only New Zealand Microsoft Gold Partner for the DevOps competency we are also well placed to help you set-up, configure and optimise the Azure DevOps platform to support your DevOps people and processes.
We also work with a range of other DevOps technology platforms.