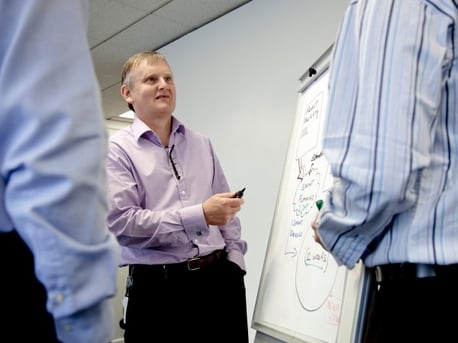 In this 45 minute recorded webinar Equinox IT principal consultant Bill Ross covers the implications of the architect's role and anyone else's role concerned with design and architecture in the context of Lean and Agile development projects.
The webinar topics include:
What is this Agile / Lean world?
What is Architecture?
What is Agile / Lean Architecture?
Architecting with Agile Scrum teams
What does it mean for you as an architect?
Audience
Solution and software architects, product owners, scrum masters, project managers, developers, and anyone else involved in Lean and Agile development teams.