SERVICES
Managed Services
Focus on your business by having our team of subject matter experts keep your IT environment stable, secure and future-proofed.
Internal and external factors pressure you to adopt new technologies and approaches to solve business challenges. Your organisation requires you to invest time and funds to keep your IT infrastructure safe, reliable and future-proof. Your role is to ensure the business can continue to operate and grow by reducing risks, protecting reputation and improving compliance.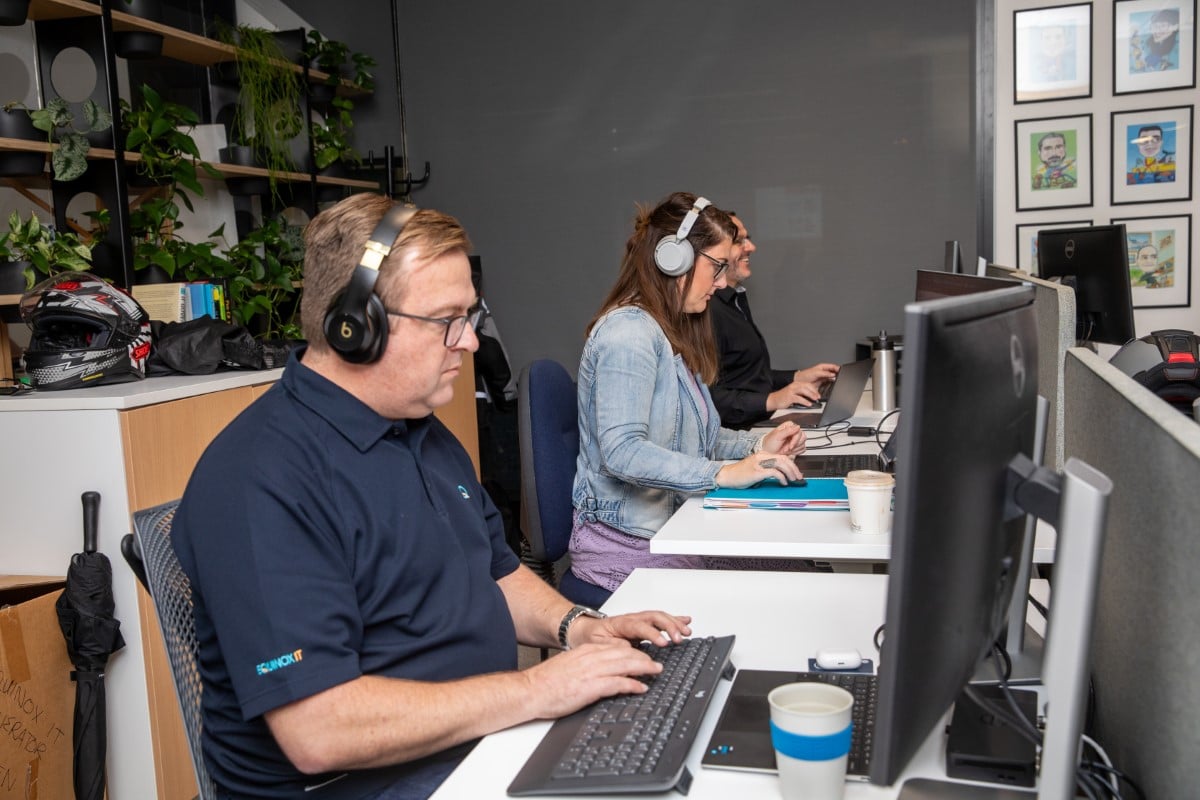 When stakes are high
Maintaining an IT environment or making a significant change is no small task. It requires trained and tested expertise. An untrained team or a skill shortage can negatively impact your plans.
Technology's fast changes, commoditisation and complexity mean increased operational risks with potential reputational damage.
A security incident could compromise the data your customers entrusted to you. Performance issues could be the difference between a successful product launch or losing clients to a competitor, and a faulty backup strategy could hold your IT systems back for days, weeks or months.
Not managing these risk and compliance issues could become costly, exposing your organisation to legal and regulatory sanctions.
Using managed services allows you to do more within your budget limits, reducing the total cost of ownership for your IT systems and maximising the value IT brings to the business.
Delivering pragmatic results together
Managed services are a practical alternative that allows you to maintain control of your IT, complementing your team with skills where needed while delivering faster value to shareholders and investors.
Under our managed services, we maintain your IT infrastructure and business-critical applications. Our dedicated team manages operational risks and keeps your systems highly available, secure and compliant.
Our subject matter experts leverage their knowledge in cloud infrastructure, DevOps, Agile and business change, working with your team to ensure your peace of mind, including 24/7 capability when needed.
If you prefer full outsourcing of all your IT support services, we can design and implement a scalable solution that covers the support levels your business needs.
Equinox Managed Services
Cost-effective cloud-focused support with access to Equinox IT's cloud experts.
Equinox Managed Services
Cloud Managed Services
Comprehensive support empowers organisations of all sizes to focus on their business outcomes.
Cloud Managed Services