RECRUITMENT
Join the team
We're about putting people first, being open and honest, sharing our knowledge and making a difference.
Working at Equinox
Equinox IT is a values-based company and we genuinely focus on our people and their families. We are committed to sharing our knowledge and operating as a collaborative and collegial team.
Scroll down if you want to find out more about our recruitment process, or search for current openings.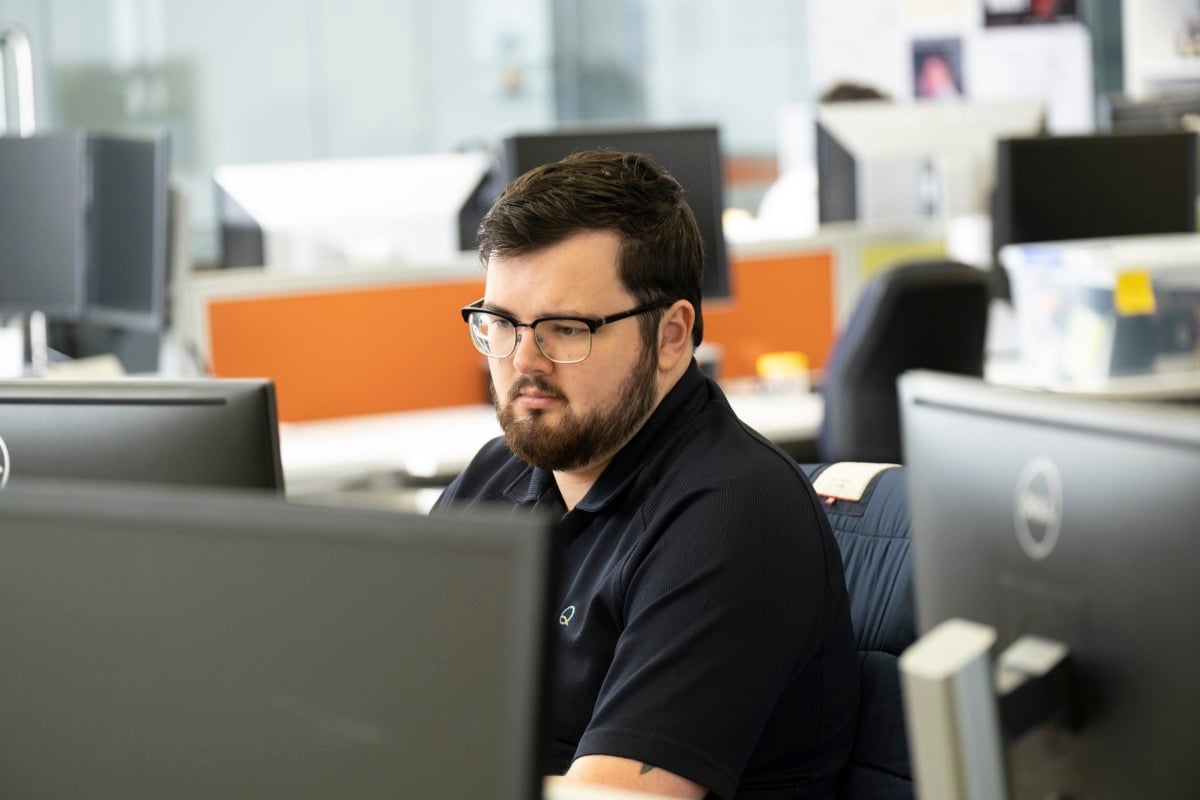 Current vacancies
If you are interested in working at Equinox IT, but the role you are looking for is not listed as a vacancy, we may still want to hear from you.
Frequently asked questions
Do you hire international candidates?
Yes. We will only consider and respond to candidates legally entitled to work in New Zealand and who have obtained work permit status. We also expect candidates to be available for face-to-face interviews in New Zealand. If you do not meet these criteria, please do not apply for a role with Equinox IT as we do not want to waste your time or ours with applications that will not be progressed further.
What is it like working for Equinox IT?
Equinox IT is a values-based company. We genuinely focus on our people and their families. We are honest, open and transparent. We are committed to sharing our knowledge to make a difference and add value. We operate as a collaborative and collegial team.

We focus on minimising company complexity, bureaucracy, and micro-management. Our people have a good degree of autonomy, and we expect them to use good judgement and behave in the best interests of the company and our clients.

Consultants spend much time working alongside client teams, often at the client's location, sometimes ours, to help them solve their problems. This work will vary greatly between clients and assignments. There is a lot of variety, and the work often makes a meaningful difference to our clients and the communities they serve.


How will working for Equinox IT help my career?
We focus on providing meaningful work, experiences and opportunities to accelerate your career.
Working with us you will:
Get broad experience across a range of clients, client problems and technology sets
Gain new experiences, encouraging you to get outside your comfort zone
Regularly need to research new and better ways to solve problems
Have the opportunity to build your reputation for solving tough problems
Attend regular training – we run our own and partner training courses regularly
Have the opportunity from time to time to learn from international thought leaders and luminaries that we bring to New Zealand
Many Equinox IT alumni are today in roles such as Managing Director, CIO, CTO, Senior Executive, Head of Software Development and Applications, and Business Analysis Manager.
What training will I get?
Training at Equinox IT is targeted to your role and your development needs. You will work with your manager to agree on the most suitable training plan.

Equinox IT is a training provider, and so there are opportunities to attend our courses and our partner courses and as required third-party training courses or conferences.
From time to time you will have opportunities to learn from international IT thought leaders and luminaries that we may bring to New Zealand to train our people and/or work with our clients.
Training is just one approach to developing new skills. We also provide a range of learning opportunities such as coaching, joint client assignments, peer reviews, assigning work that requires new skills, and researching new and different ways to solve problems.
What clients and sectors will I work with?
Our clients vary considerably including multinational enterprises, government, vendors, corporate and small/medium enterprises, not-for-profit organisations and start-ups.
Government organisations include:
Central government agencies
Local government
State owned enterprises.
Business sectors include:
Banking, financial services and insurance
Telecommunications, energy and other utilities
Health and Education
Retail
Transport
Internet and software
Primary and manufacturing.
What type of work do you do?
Client work will vary considerably based on the client's need and your areas of specialty.
Common examples of our work include:
Project management, programme management and project quality assurance
Business analysis and business change advice
Architecture, technical advice and technical quality assurance
Process improvement and Agile and DevOps adoption
Microsoft Azure, Azure DevOps, Cloud and other solution implementation and configuration
System performance monitoring and testing
Technical troubleshooting and problem solving
Independent workshop facilitation
Software, application, web and mobile development
Resourcing client projects with analysts, developers, testers and other specialists
In-house and public training
Managed services and support
Will I be expected to travel?
Our expectations for travel are light compared to many consulting companies.
Most of the time you will be working for clients within the city where you are based, which may require a different commute or regular trips to their offices.
International travel is infrequent, but travel within New Zealand may be required for some client assignments and training course delivery.
We actively manage travel expectations when agreeing assignments with clients, and you will be part of those conversations to factor in your personal and family commitments.
How does Equinox IT decide what type of works it wishes to do?
Equinox IT is a commercial business, and we actively pursue client work within our areas of focus and competency - where we can see that we can add value to the client, deliver a successful outcome, enhance our reputation and ultimately earn an appropriate return on investment.
How much say do I get in the client work I do?
Our sales team works closely with your manager, other senior people and the consultants to understand work preferences. All key service delivery people are actively involved in the sales process. If a project is considered excessively high risk (for the client or us) any participant has a 'right of veto' for the opportunity.
At times you may be asked to work on a client assignment that is important to us and our client, but not a perfect match to what you want. We know however that there will be future work assignments that will better meet your needs and provide exciting and meaningful work that will grow your experience and credentials.
If you have been on an assignment for a long time that does not fit your expectations, wherever possible we will look to swap you out and onto a new project.