Cloud Transformation
Cloud Architecture
Creating the blueprint to integrate and connect cloud components for maximum value.
Cloud platforms and services come in various forms and can be used in many different ways. Strategically combining these resources and correctly using them is fundamental to achieving the benefits of the cloud.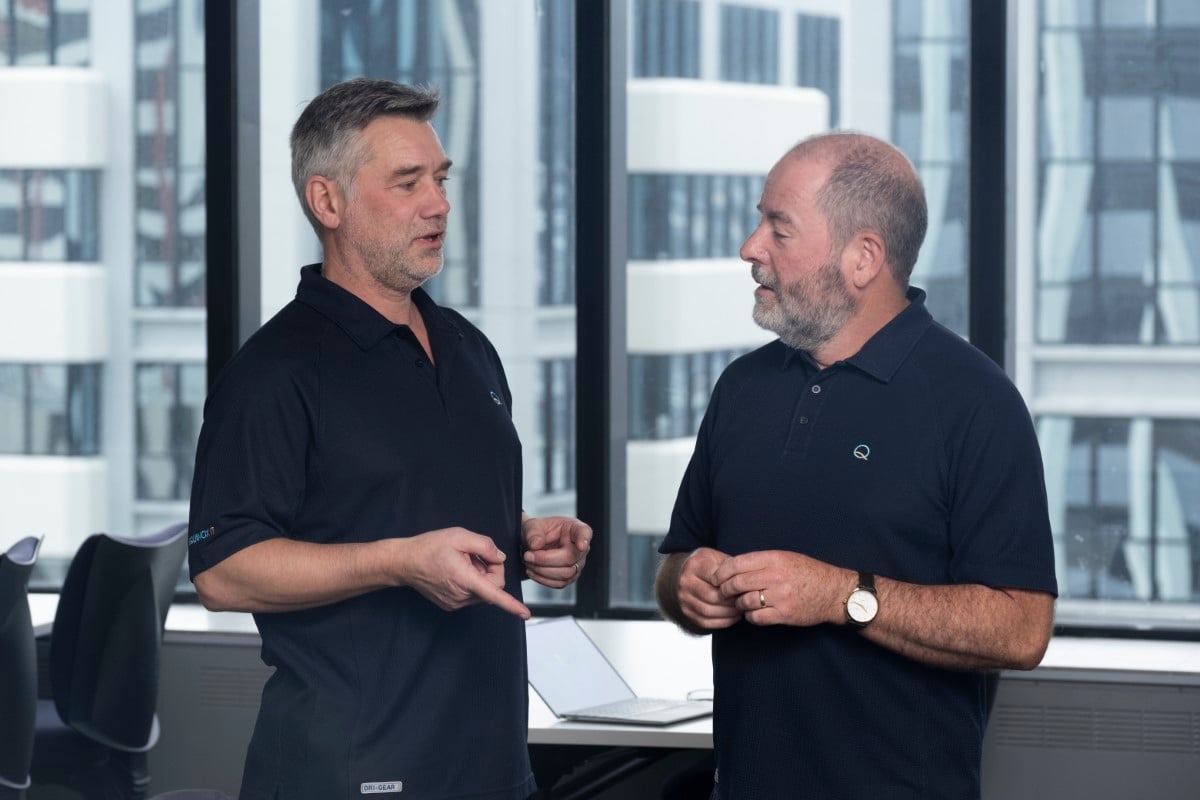 Your cloud architecture is unique and influences your future
Based on your business strategy, requirements and technology investments, your cloud architecture describes how your organisation uses the components and technologies required for cloud computing.
Creating your cloud architecture is more than selecting different cloud-based services. It involves defining the role of each service, how they communicate with each other and how users interact with these services, generating maximum value for your business.
Failure to create a cloud architecture that is unique to you can lead to applications that do not meet requirements, increase costs or become a liability for your organisation.
Leveraging different cloud delivery models
Your cloud architecture should take advantage of different cloud delivery models as dictated by your cloud strategy:
rehosting applications with Infrastructure as a service (IaaS)

refactoring applications with Platform as a Service (PaaS)

replacing applications with Software as a Service (SaaS)



Generally, you will realise more benefits and unlock efficiencies as you move from the top to the bottom of this list. Correctly matching each application to the proper delivery model depends on the application's goals, requirements and current state.
Our approach
Our framework helps you take a more disciplined path, avoiding pitfalls and enabling you to realise the many cloud benefits. This proven approach adopts the technique used in our Kickstart Cloud and Cloud Foundations services and consists of three stages: Plan, Accelerate and Optimise.
Our people-first approach allows us to co-create your cloud framework with your team, adopting modern tools and techniques while using stable and secure cloud platforms.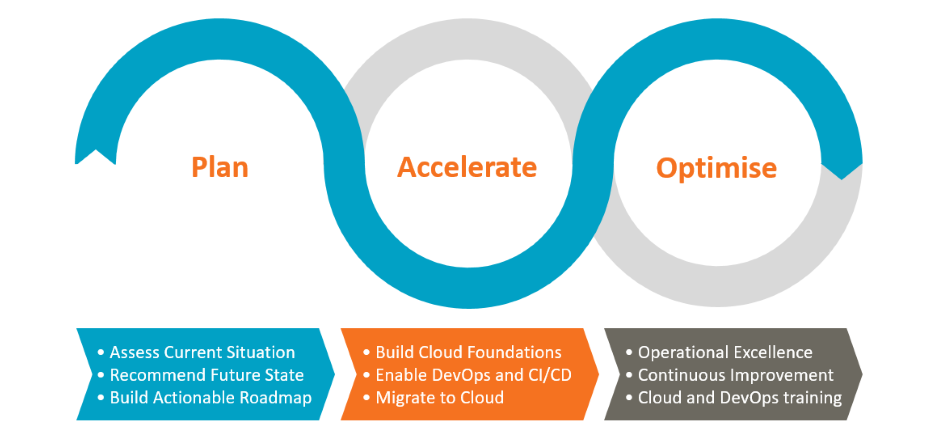 Insights
Our work, insights and some helpful resources