Cloud Transformation
Cloud Workload Transformation
Leveraging different cloud delivery models to realise maximum value.
Cloud platforms and services come in various forms, pricing and delivery models. Strategically combining these resources and correctly using them is fundamental to achieving the benefits of the cloud.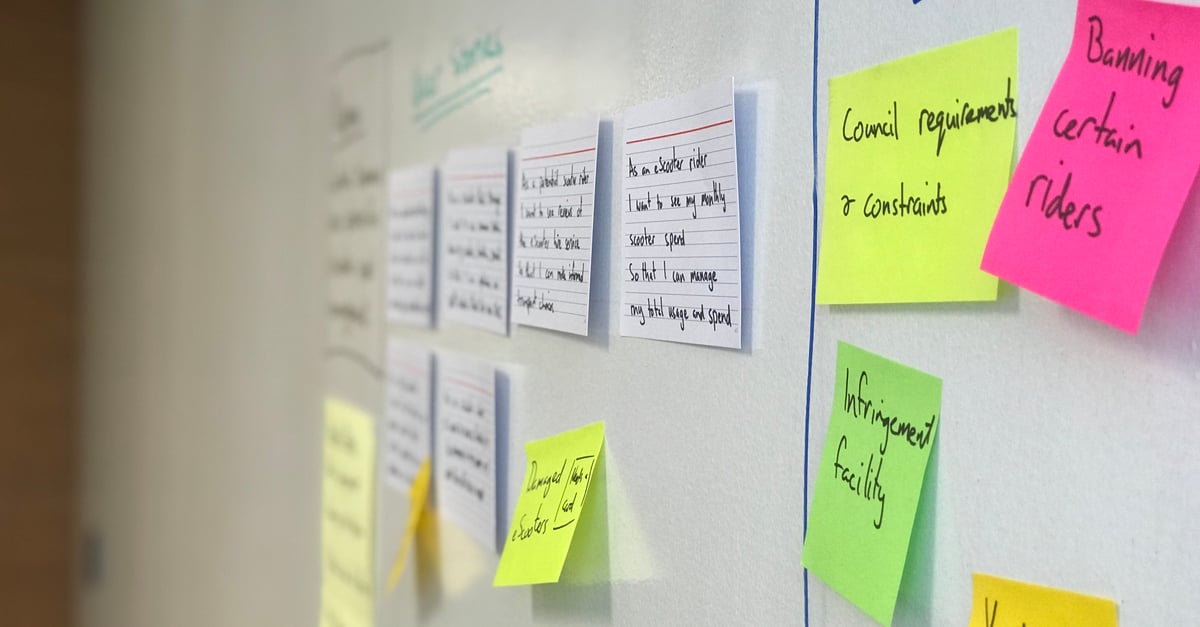 Your cloud architecture influences your future
Using cloud platforms seems easy and convenient, but unplanned and unmanaged cloud adoption can cause immediate and long-term problems, including increased and unmanaged costs, security and compliance risks, a higher chance of failure and complicated operational management.
The different cloud delivery models
You can uniquely design your cloud architecture using services and delivery models that align with your strategy.
Understanding how your cloud-based applications create value is crucial, as evaluating the potential benefits of transforming the workload to an alternative delivery model.
You can deploy cloud workloads in different ways, each with different benefits :
Rehosting applications with Infrastructure as a service (IaaS)
Refactoring applications with Platform as a Service (PaaS)
Replacing applications with Software as a Service (SaaS)
Generally, you will realise more benefits and unlock efficiencies as you move from the top to the bottom of this list. Correctly matching each application to the proper delivery model depends on the application's goals, requirements and current state.
Our transformation approach
Our framework helps you take a more disciplined path when transforming your cloud workload, avoiding pitfalls and enabling you to realise the many benefits of the cloud.
This proven way of adopting the cloud follows the technique used in our Kickstart Cloud and Cloud Foundations services and consists of three stages: Plan, Accelerate and Optimise.
A people-first approach allows us to co-create your cloud solution with your team, adopting modern tools and techniques while using stable and secure cloud platforms.
During the project, our cloud experts ensure your team members acquire the knowledge necessary to maintain the new cloud environment so that your business continues to benefit from this investment.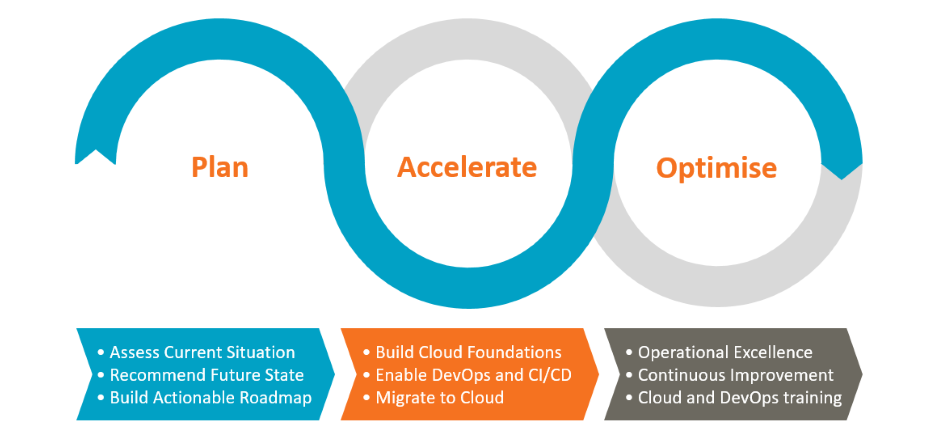 Insights
Our work, insights and some helpful resources