Business Change
Solution Architecture
Make the right technical decisions to deliver results.
Investing in technology change is essential for organisations to achieve goals and meet customer needs. At the same time, technology change can be complex, high risk and costly.
A sound solution architecture will help your technology change and implementation be successful. It includes understanding needs, providing technical leadership, planning the implementation of the right solutions and addressing non-functional requirements.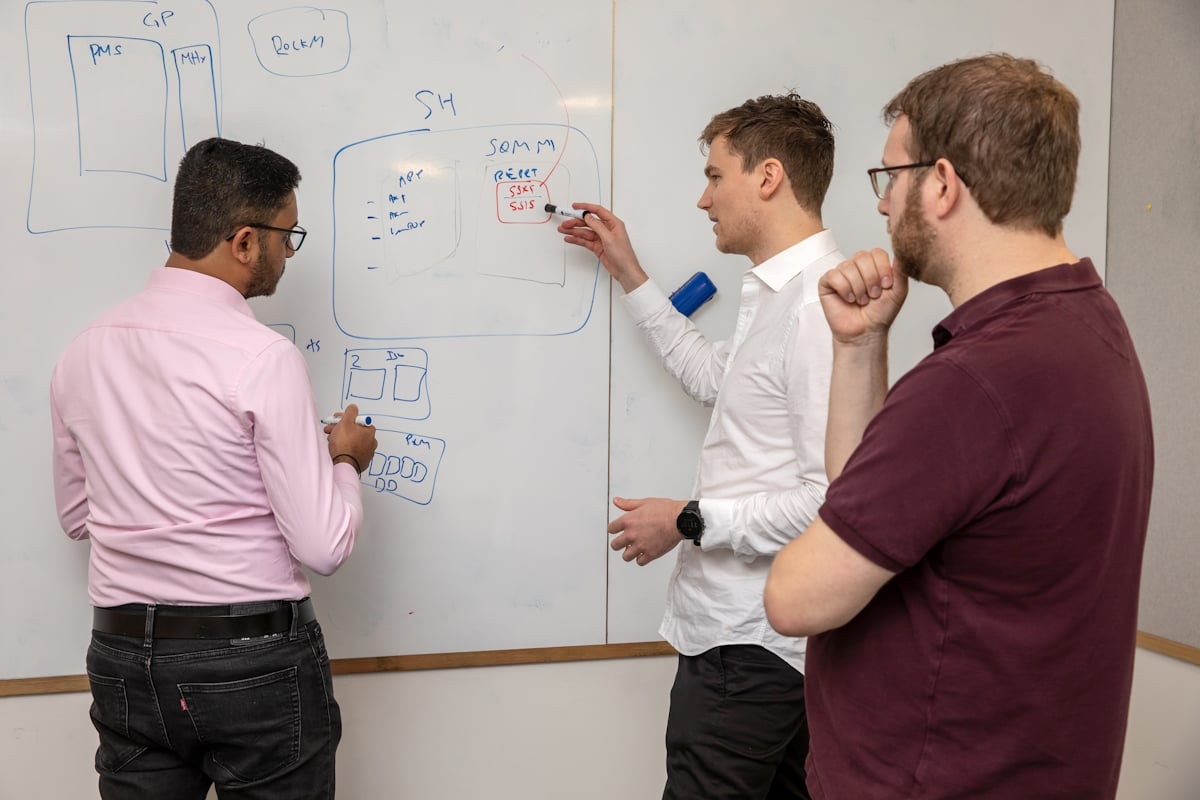 The right technical decisions deliver results
We focus on understanding your needs and concerns to make the right technical decisions when undertaking IT initiatives.
Our approach provides technical leadership for projects to identify and design the right solution to meet business and project objectives. This may include but is not limited to, deciding:
Whether to build or buy.
What technology platforms to use.
How the IT solution will scale.
How to integrate with other systems.
What development approach is suitable.
To ensure you get the right results, we align IT systems with strategic plans, adhering to enterprise architecture standards and supporting projects through governance processes and review boards.
We actively engage in understanding and addressing non-functional requirements such as usability, reliability, performance and supportability, as these are critical to the success of delivering IT projects.
The types of work we do
We work with you to make the right technology decisions on your projects and to grow your people to become architectural leaders.
Our people combine a broad understanding of information technology and solution delivery with deep technical knowledge to help you make better, informed technical decisions.
We can help you to:
Assess the capability of your architecture team.
Identify and implement suitable architectural practices and frameworks.
Identify the right IT solution for your business and provide technical oversight to your delivery team.
Lead solution architecture activities for a team or project.
Work with your technology teams and vendors as your trusted technical advisor.
Assure that your technology decisions are robust and that architectural standards are adhered to.
Resource solution architecture roles on your projects.
Grow the capability of your architecture team members through training and mentoring.