Cloud Transformation
Cloud Migration
Helping you move your business to the cloud — quickly and safely.
Migrating to the cloud is more than moving on-premises servers and workloads to someone else's server. Done wrong, a cloud migration creates problems that can affect your business's agility, increase the costs associated with its operation and increase risks associated with security and compliance.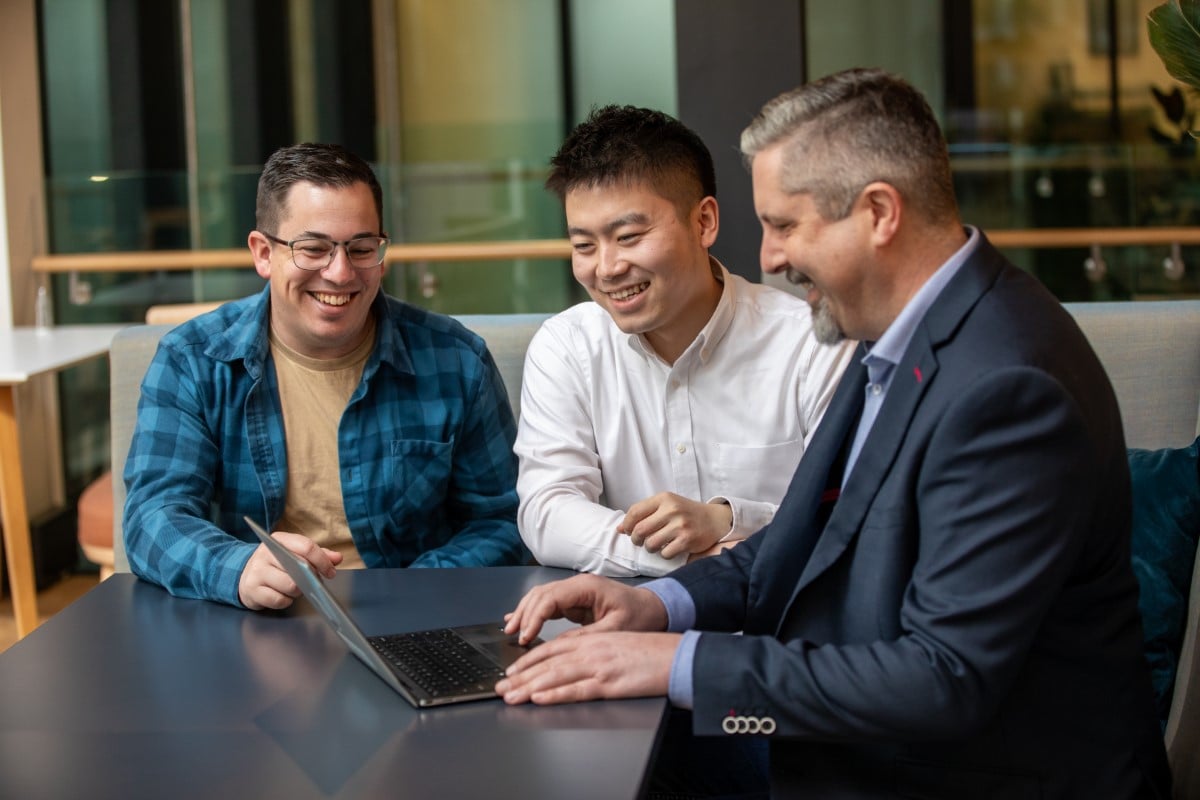 Migrating to the cloud can be a complex task
Even something as simple as migrating your documents as spreadsheets from your file storage server to a cloud-based service can be a daunting task.
The complexity increases if your cloud strategy and cloud architecture specify moving business functions into Software as a Service (SaaS) available in the market, refactoring business functions to take advantage of Platform as a Service (PaaS) or rehosting applications to benefit from Infrastructure as a Service (IaaS) flexibility and scale.
There are many things to consider before, during and after the migration. For example, user identity management, group and individual access policies, data security, availability and backup, to name a few. And if your plan involves refactoring a business function, it will also require application modernisation and software development.
The benefits continue long after systems are migrated
Moving to the cloud may be one of the most critical steps for the success of your business with long-lasting results.
Cloud platforms provide opportunities to improve organisational agility, deliver business value faster, and increase operational efficiency.
A well-planned cloud adoption (or cloud migration) project can achieve significant benefits, including faster delivery of value, reduced cost and complexity, improved business continuity and reduced risk and greater flexibility to adapt to rapid change.
Our approach to cloud migration
Our framework helps you take a more disciplined path when adopting the cloud, avoiding pitfalls and enabling you to realise the many benefits of cloud transformation.
This proven way of adopting the cloud follows the technique used in our Kickstart Cloud and Cloud Foundations services and consists of three stages: Plan, Accelerate and Optimise.
A people-first approach allows us to co-create your cloud solution with your team, adopting modern tools and techniques while using stable and secure cloud platforms.
During the project, our cloud experts ensure your team members acquire the knowledge necessary to maintain the new cloud environment so that your business continues to benefit from this investment.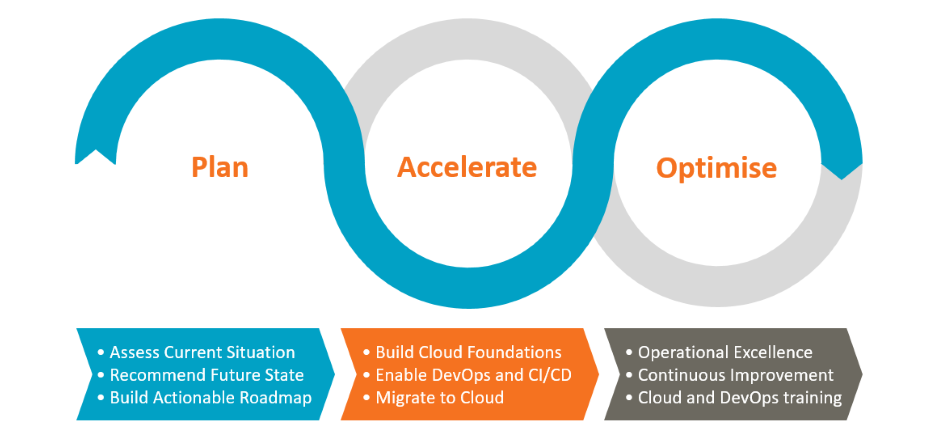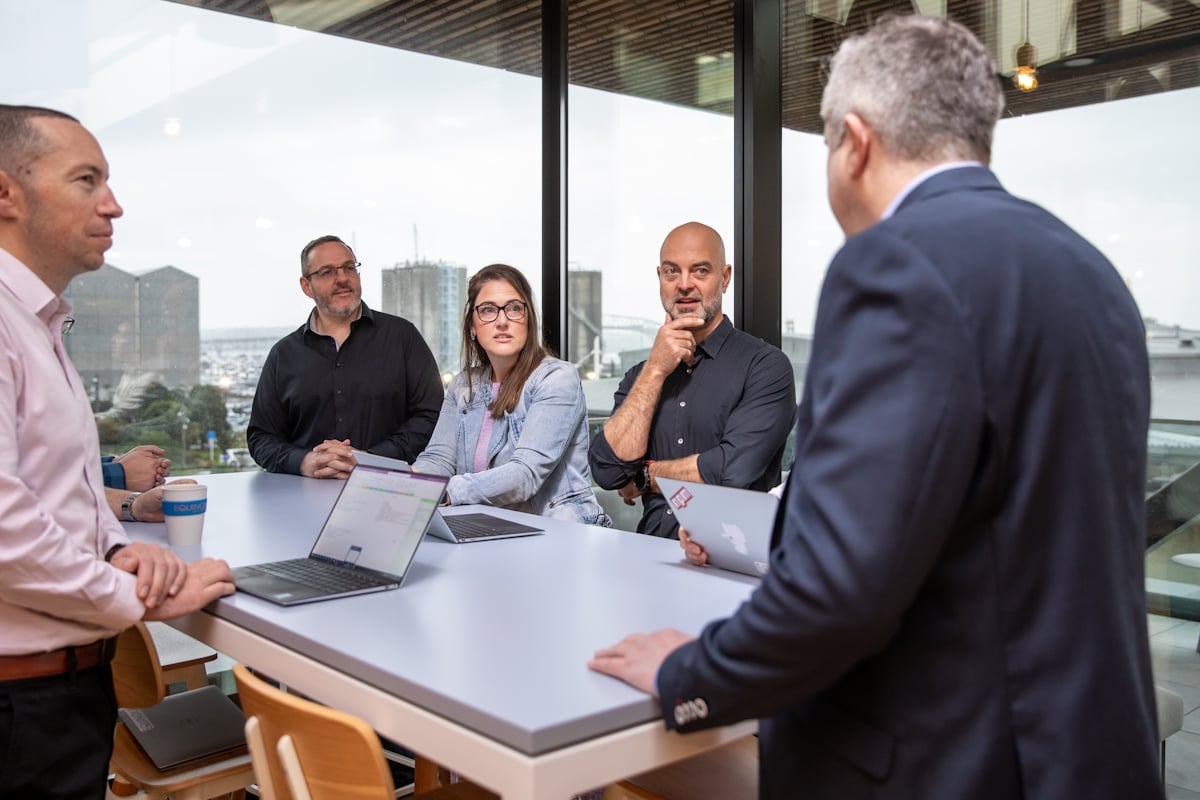 How we can help you safely migrate to the cloud
Cloud platforms are compelling and convenient, but our experience shows they require as much respect, expertise and discipline as any other technology platform.
We have designed our Kickstart Cloud and Cloud Foundations services so that you and your business can leverage our real-world experience to reach a successful cloud implementation.
We can help with any aspect of cloud migration, including:
Migrating your business to the cloud.
Helping you establish operational excellence.
Training and coaching your team on cloud platforms and DevOps ways of working.
Insights
Our work, insights and some helpful resources