WEBINAR
Creating organisational success in a digitised world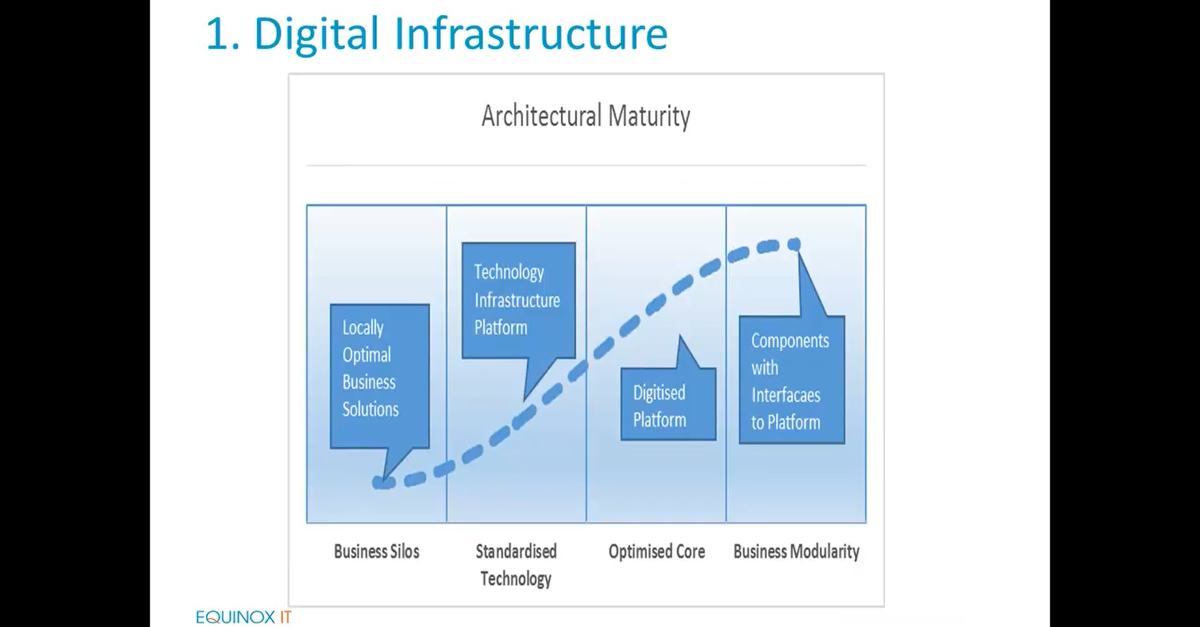 This 45-minute recorded webinar will help you and your New Zealand organisation operate successfully in today's digital economy.
​How should you be operating to succeed in today's digital economy?
In Equinox IT Senior Consultant Jasmin Wilkins attended the MIT Sloan Center for Information Systems Research (CISR) Summer Session in Boston, which had the theme 'Generating Business Value from Digitization'.
During the session she heard the latest industry-based research findings on topics such as:
Total digitisation
The future of IT
Business architecture
Big data
Business analytics
The relationship between business and IT.
In this recorded webinar Jasmin will summarise key takeaways from the session, focusing on those highly relevant to New Zealand organisations looking to operate in today's digital economy successfully.