DevOps and Agile
DevOps and Agile Adoption
Accelerate your business by rapidly adapting to conditions.
Adopting new ways of working and a collaborative digitally-enabled workplace can accelerate your business journey to better products, operational excellence and value to stakeholders.
The shift to a more agile culture and the work practices that support this change can drive an organisation's performance.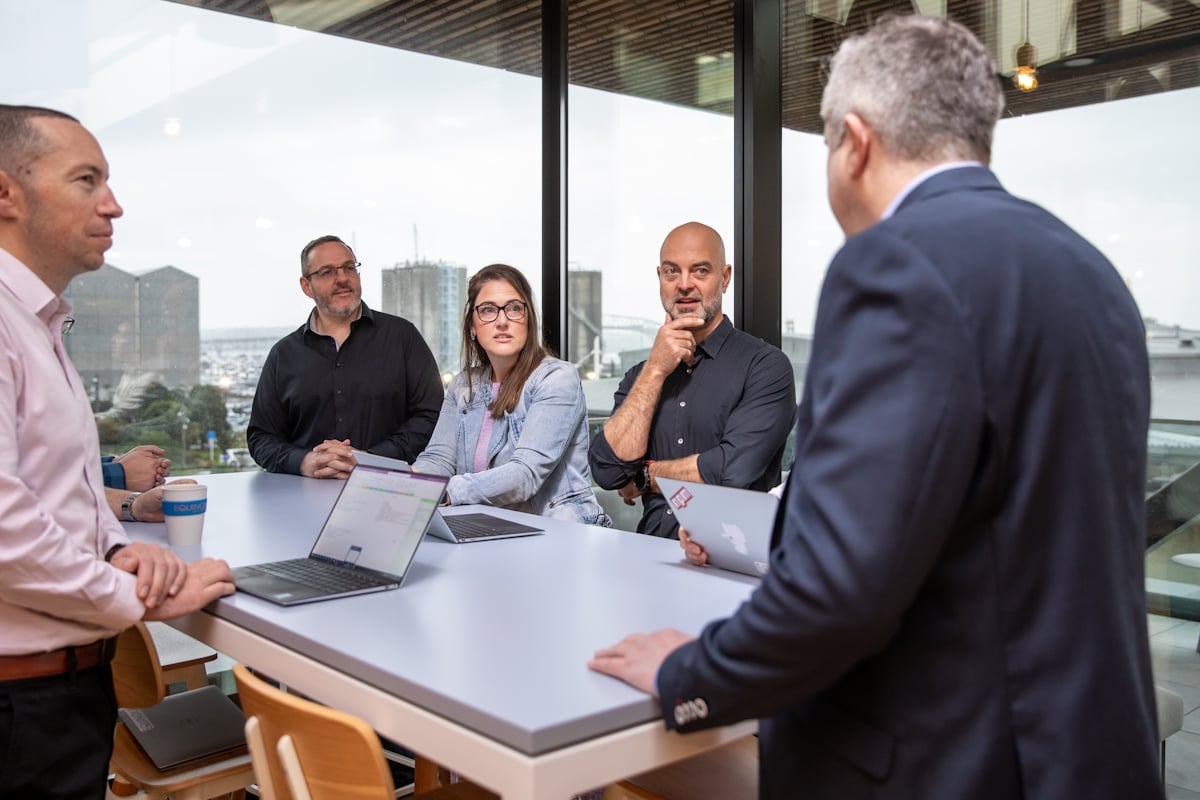 The benefits you need
You can achieve faster time to market by breaking down complex work into smaller, manageable deliverables. The smaller iterations and cross-functional teams establish continuous feedback that seeks and adapts to new information, making planning and adapting to the changing market, customer and user needs easier.
Your organisation can reduce waste by making processes highly visible and streamlining workflows, removing blockers quickly and responsively.
Early and frequentack leading to improved quality. At the same time, short iterations, cross-functional capability and visibility of work minimise surprises and unmanaged risk.
Placing people first ensures success
Our people before process before platform approach leads to successful Agile and DevOps ways of work adoption projects.

Focusing on people first allows us to improve team collaboration, learning and skills development, creating self-sufficient teams. These teams are empowered to determine the process and platform changes that will achieve informed outcomes delivering the most value to the business.

Shifting to DevOps practices ensures the teams driving change can incorporate the business requirements into the process definition and the technology delivery. The result is reduced errors and improved efficiency, performance and platform stability.

Focusing on people first reduces work overload and stress. You reduce risk and deliver results faster, improving teams' happiness and attracting talent.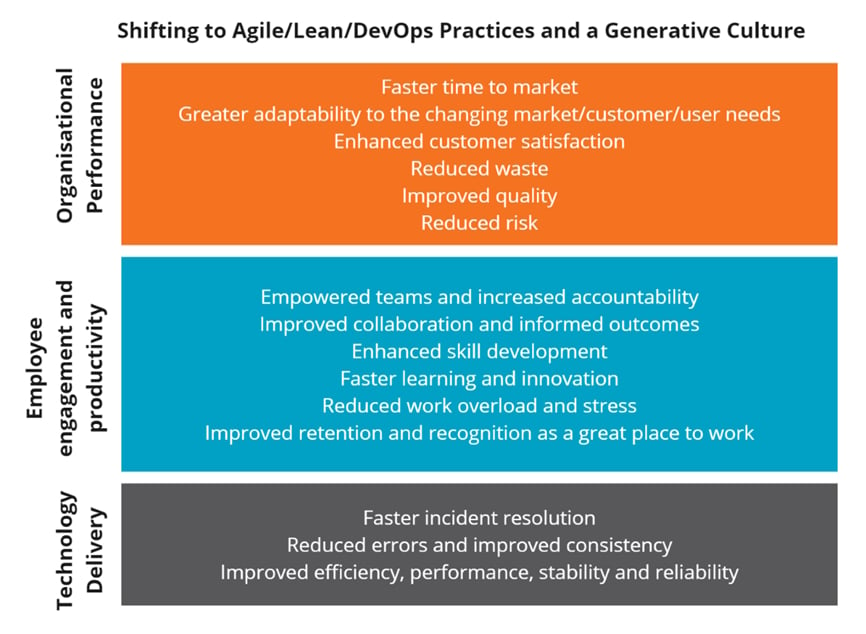 How we can help you adopt Agile and DevOps
We apply our experience delivering Agile and DevOps results and our people-first approach to co-create an Agile and DevOps adoption journey that is right for your business.

Our expert practitioners lead with collaboration and knowledge sharing, so successful changes outlast the project. We leave your people self-sufficient and equipped with good practices and techniques.