WEBINAR
How Agile teams succeed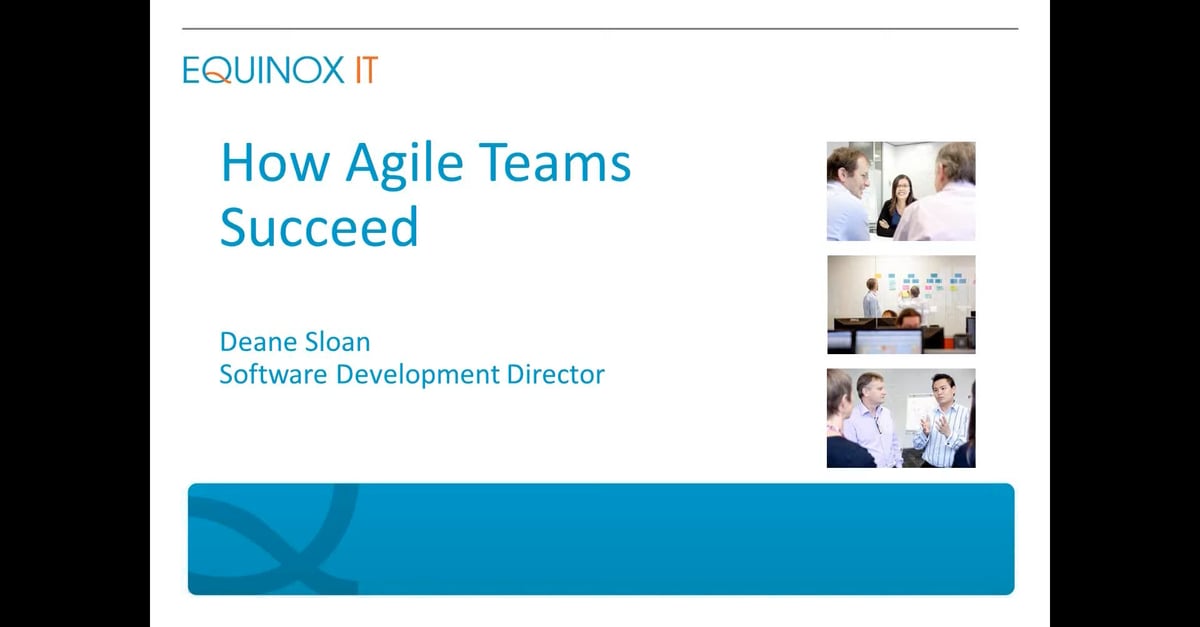 This free 45-minute recorded webinar will help you develop Agile teams that succeed.
​​​​​The 2013 Scrum Alliance research on The State of Scrum concluded that Scrum is easy to understand in concept but hard to make it work in practice. This supports our views of providing advice and delivering training to many Agile teams. What we see:
Many people have picked up their ScrumMaster certification or attended other Agile training.
Many projects refer to themselves as delivering using Agile or Scrum-based approaches.
However, many Agile teams are not delivering the full business benefits from their projects.
In this recorded webinar, Equinox IT co-CEO Deane Sloan will discuss common issues that constrain the success of many Agile software development projects. He will then give insight into how Agile teams can be developed to succeed, based on Equinox IT's experience of adopting and succeeding with Agile and Lean approaches to software development.