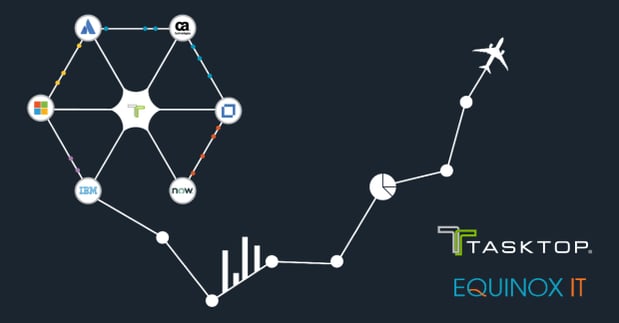 Local consultancy Equinox IT continues to trailblaze DevOps ways of working, today announcing its partnership with Tasktop, the leader in value stream management and mastering software at scale.

The announcement comes on the heels of Equinox IT becoming New Zealand's first GitHub verified partner, and complements the company's long-standing history as a Microsoft Gold Partner for DevOps, Application Development and Cloud Platform competencies.

Headquartered in Vancouver, Tasktop is the only solution that connects, visualises and measures end-to-end value streams across tools and processes with comprehensive connector infrastructure and technology, supporting full-fidelity and real-time connectivity to more than 60 Agile, DevOps and IT tools.

Tasktop's President and COO, Neelan Choksi welcomes the new partnership with Equinox IT.

"Equinox were some of the early leaders in better ways of working centered around software development in New Zealand. Tasktop is committed to meeting the growing global demand for its Value Steam Management and Value Stream Integration solutions too, and it's a pleasure to have DevOps and Cloud experts at Equinox IT on our team and using our products to help organisations in New Zealand improve software development processes to unify teams and tools."

In business for 25 years, Equinox IT were early leaders in iterative and Agile software development approaches, and today pioneer DevOps practices with clients.

Co-CEO Deane Sloan sees the partnership as essential to helping clients make DevOps work.

"Today successful organisations are running their DevOps, development and support activities across a range of cloud-based platforms such as Microsoft Azure DevOps, GitHub, Jira and ServiceNow. We're thrilled to be working with Tasktop and the partnership enables us to bring together otherwise isolated development teams, processes, tools and information."

"It's a key milestone in our continued commitment to introducing modern DevOps ways of working and better collaboration across teams and tools" says Deane.