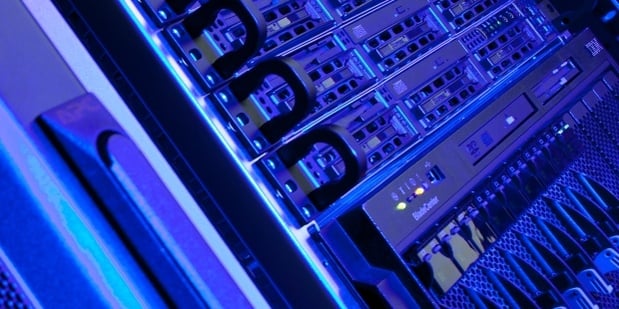 The challenge that many organisations face with the prospect of digital transformation is how to bend their existing legacy system or systems to meet the high expectations of today's customers and communities.
Many legacy systems may not even be that old, but may already be ill-suited to a world that is rapidly changing to take advantages of new technologies and business models. So in this article I was curious to understand the legacy system issues that New Zealand organisations may be facing and some thoughts on how to overcome these when undertaking digital transformation.
In a previous post The role of IT in the digital transformation of New Zealand organisations we set out what we mean by digital transformation.
Gaining a New Zealand perspective
To get some insight into this topic I asked some probing questions of Bill Ross, an Equinox IT Principal Consultant specialising in architecture. Bill is based in our Wellington office and works across numerous clients providing IT architecture advice.
Here are Bill's responses to my questions…
Are legacy systems a significant constraint to achieving digital transformation for New Zealand organisations?
Bill indicated that legacy systems can be a constraint, but they also contain valuable information, and so care is required.
"Normally the most valuable asset in a legacy system is the data and information it contains, and, depending on the legacy system, potentially some specific complex services or processing. These legacy assets can require a significant effort to port or redevelop using newer technologies."
"A key requirement to achieving digital transformation is the ability to 'free' these legacy assets to allow them to be consumed by mobile devices, or aggregated with other services in new and interesting ways."
"More often than not these legacy systems are core to the organisation and significant changes to them must be undertaken with care. This is difficult to do quickly which can be a constraint when fast paced change is required."
What issues are New Zealand organisations facing as they try to bend legacy systems to enable digital transformation?
"Often legacy systems have evolved over time with numerous enhancements added and changes made in tactical ways to meet the organisation's needs. Also these changes have often been made by different technical people and developers, each with their own style and approach, which results in the legacy system losing the architectural coherence or conceptual integrity it had originally. This leads to the following issues:
No one really understands how the system does what it does
It is hard to isolate potentially reusable services when they are usually coupled to other parts of the system
The data structures have become complex and any migration of data from the legacy to any new systems is a significant undertaking to ensure no information is lost or inadvertently changed during the transition
If the legacy system is old there can be a real challenge in getting people with skills in the sunset technologies. For example, I have had clients replacing legacy systems written in very old versions of PowerBuilder and PICK. Younger developers have little interest in making the personal investment in learning sunset technologies."
What are you seeing as the most effective ways of dealing with legacy system issues, when it comes to digital transformation?
According to Bill there are different options available. One option is to replace the legacy system with something that better enables change.
"Replacement of a legacy system must be seen as an opportunity to enable digital transformation through thoughtful and considered architecture of any new system."
"Essentially monolithic systems need to be replaced with finer grained services that can be consumed or aggregated in ways that may not even be anticipated yet to provide system flexibility and therefore organisational Agility."
One approach to this as outlined in a previous post from Equinox IT's Kosta Hahladakis Legacy system replacement - strangling a big ball of mud with microservices. In this post Kosta wrote about a client example where his team used the strangler strategy to gradually migrate the existing system onto a new technology stack by replacing small pieces of it at a time. Over time the system became less monolithic and the use of microservices architecture allowed for reusable services that are not coupled to other parts of the system.
Even if it is not practical to completely replace the full legacy system, a set of microservices may be a way to free the legacy assets (or at least access them) in ways that are much more versatile and suitable to digital transformation. However, you should involve a solution architect in any activity of this nature to ensure that you are making suitable architectural decisions, based on what you are trying to achieve, with consideration to the risks, costs and technical constraints.
Being a pragmatic IT architect Bill was keen to point out that digital transformation is just one reason that organisations may be focusing on their legacy systems.
"Aside from undertaking a digital transformation, often organisations are needing to transition off legacy systems for reasons of technical obsolescence, lack of available skills to maintain the system, cost of maintenance, and many other potential reasons."
Summary
Legacy systems can be core to the organisation and inflexibility in these systems can be a constraint to digital transformation. However, there can be issues to bending or replacing legacy systems. Replacing your legacy system or at least parts of it with finer grained services or microservices is an approach to provide systems that are more flexible to enable both digital transformation and organisational Agility.
Legacy systems are an important consideration in achieving your digital transformation goals, and so we will be covering this topic more in the future.
Brendon Livingstone is Equinox IT's Marketing and Communication Manager and Bill Ross is an Equinox IT Principal Consultant specialising in architecture. Both are based in Wellington, New Zealand.