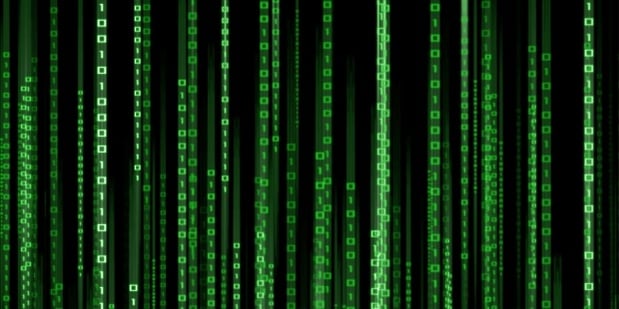 Digital disruption - "Something wicked this way comes"
The world is awash with warnings about the impact of digital disruption and of course IT vendors and "digital strategy" consultants are similarly awash with their solutions and advice.
There's a splendid proliferation of new terms and offerings; ad agencies have transformed into digital agencies, your go-to-market strategy has mutated into your customer-centric omni-channel digital marketing strategy, you should be ashamed to leave the house without your Customer Journey Experience Map committed to memory… and where the hell are you with your peer-to-peer Software-as-a Service social media platforms, your "Voice of the Customer" evangelists and your customer engagement champions, and how are you going with your Internet of Things...
Is this noise and clamour?
So is all this noise and clamour as Macbeth might have it, just "a tale, told by an idiot, full of sound and fury, signifying nothing" – is it just v3.0 of buzzword bingo, bandied about by agencies, vendors and consultants to convince you all that they are up-to-date, millennial aware and digital natives?
Well, yes and no, is my answer.
The reality is that there's lots of cool (sorry that should be qewl) jargon, signifying not very much. In many cases it's new labels on old stock, or more pithily, lipstick on a pig. That's not a meeting room you're walking into, it's a collaboration space. This is not a UPS, it's an adaptive smart power intervention device, mister!
Oddly enough, it seems to be traditional IT folk that are often the loudest in proclaiming digital as business-as-usual. I've heard recent speakers at conferences saying that there's nothing new here and that they've been "doing digital' for years and they've got it all under control.
Now, I'm a fan of the sceptical approach, and think that dampening some of the hyperbole down would be a good thing, but for me the "NOs" have the better case.
Digital disruption is real
There is a (Bingo!) paradigm shift going on in relation to digital. Digital disruption is not Macbeth's 'walking shadow', strutting and fretting its hour on the stage of 21st century life – it's very real and will have very real impacts; on businesses, on society and on the individual.
I'm not brave enough to offer any predictions nor am I suggesting any specific solutions but in this series of blog posts I am hoping to offer you some explanations of why digital disruption is a real and substantive factor for future strategic planning. I also plan to offer some valuable ways of thinking that may help to identify approaches and interventions.
One thing's for sure – standing still is not the smart option.
Keep an eye out for the subsequent blog posts in this series, and as they are published, I will link to them from here:
Mark Smith is an Equinox IT Principal Consultant based in our Auckland Office who specialises in digital strategy and IT architecture.