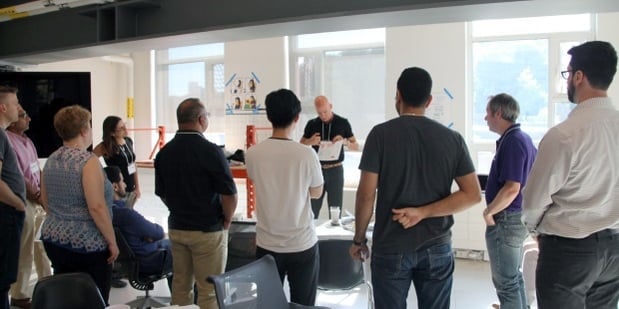 We're thrilled to have Michael Sahota, a Canadian-based Scrum Alliance Certified Enterprise Coach visiting with us in April this year.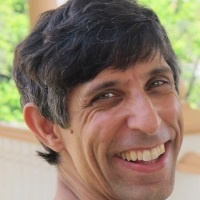 Michael's calling is helping organisations evolve their culture to create places where Agile may flourish. As part of his visit Michael will deliver the brand new Scrum Alliance Certified Agile Leadership course in Auckland.
As we start working with Michael I watched his recorded Scrum Alliance webinar 10 Secrets of Agile Transformation. It was exceptional and I would highly recommend it to anyone who wants to help their organisation achieve greater success.
I don't want to give away all of Michael's secrets here, you should definitely watch the webinar to get those details yourself. But, there are a couple of key points I wanted to bring out in this blog post, because they are incredibly relevant to New Zealand organisations as well as New Zealand organisational leaders and coaches.
Doing Agile is not being Agile
At Equinox IT we see organisations who have learned and adopted Agile practices but have not achieved agility as a result. The projects and the organisation may be using the language and practices, but often are not realising the level of organisational results they need.
Michael's 10 Secrets of Agile Transformation webinar and his Certified Agile Leadership course focus on addressing this issue.
In the webinar Michael confirms that generally organisations are not achieving the high levels of success they'd like with Agile adoption and this is reinforced within a poll conducted on the over 800 attendees registered for the webinar.
Michael clarifies that the biggest challenge with Agile adoption is inability to change organisational culture. As Michael states "doing Agile is not being Agile". Most of the value of Agile comes not so much from the practices, but from the mindset, culture and leadership.
In other words, organisations spend a lot of effort focusing on the Agile practices and approaches, and neglect the areas that really make lasting change – the mindset, culture and leadership required to truly realise the benefits of those practices and approaches in our organisations.
The goal is not Agile, its organisational results
Coupled with this Michael notes that often organisations focus on the wrong thing. The goal becomes all about being Agile and organisations lose sight that Agile is one means, and we need to focus much more on getting clarity with what we are trying to achieve for the organisation.
Organisation goals are what we need to achieve. 'Being Agile' is one clear 'means' to that end.
Paraphrasing Michael - "stop focusing on doing and being Agile, instead focus on your organisation's goals, and clearly Agile may be a useful way to help you achieve those goals".
Resources - you need to explore this topic further
We live in a time when our organisations need to change, respond, and deliver in much more dynamic and rapid ways. Adopting Agile practices may be part of the story, but will likely make little difference unless your organisational culture, leadership and mindsets also change.
You need to lead this activity in your organisation.
To get you started Michael provides a wealth of valuable resources, and I have included a handful here:
Michael Sahota's Auckland Certified Agile Leadership course
Michael will run one New Zealand course in Auckland on 19-20 April 2017.
The course gives organisational leaders and coaches the leadership skills needed to enable success by fostering agility within their organisations. It will be worth your time.
At the time of writing this blog post super early bird pricing is available on this course, if you register now.