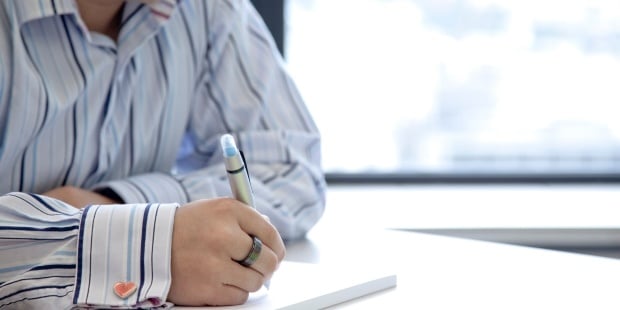 Let's start off by getting a little clarity. In this post I'm talking about IT business analysts who work in the thick of IT and software development projects. There are plenty of business analysts who add great value working with the business to produce business architectures, optimise business processes, and help analyse enterprise-level problems; BUT that's NOT what we're talking about here. Today we're talking about the IT business analyst who is rolling up their sleeves in the details of tough IT projects, helping that project to deliver a specific result to the business.
The IT business analyst - if this is you, then today we're going to talk about how to become a damn good one.
While I have a background as a business analyst, I now look after training and recruitment activities at Equinox IT, so I also enlisted the help of some of my business analysis colleagues in writing this post.
While each situation is different and will require differing skills, at a broad level these are what we find make a damn good IT business analyst:
Great communicator
Communication is fundamental to any business analyst and clearly this includes the IT business analyst. Even in the depths of IT project life you will still be working with business representatives and stakeholders to elicit and validate requirements. As more projects incorporate Agile practices, involvement from business representatives and product owners will naturally increase. The project BA role is also responsible for ensuring that the project team understands the scope of work and the requirements that need to be delivered.
Damn good analysts listen well, have strong interpersonal skills, and communicate with clarity.
Problem solver
When you take a look at Wikipedia it describes 'analysis' as "the process of breaking a complex topic or substance into smaller parts in order to gain a better understanding of it". For an IT business analyst, you are undertaking analysis to solve a problem or problems for the business. The best IT BAs are able to work with others to identify the true root cause problems that need to be addressed for the project to succeed. Those who do this well, are able to align their activities to these true needs and avoid becoming simply an 'order taker' responding to the businesses expectations, which often only address symptoms rather than problems.
Damn good analysts get to root cause problems and guide the project to success by addressing those problems.
Natural collaborator
Hand-in-hand with great communicator is being a collaborator. Projects don't get delivered by a single person. The most successful projects result from great team work with members who collaborate together to make the sum greater than the parts. As the natural 'soft skills' person on the project team, it is the IT business analyst who plays a critical role in helping the team to collaborate effectively and deliver the project.
Damn good analysts work collaboratively to deliver a better result as a team.
Technically aware
This is an important distinction between IT business analysts and business-side business analysts. The former, while not necessarily hands-on technicians, do 'get' technology. Often they have worked on many projects rubbing shoulders with software developers, DBAs, infrastructure managers, technical testers and so on. As a result, they understand the opportunities, cost implications, risks and constraints with technology. While inexperienced analysts fall into the trap of collecting green fields requirements unconstrained by technology reality, great analysts are able to elicit what the business needs while also managing stakeholder expectations of what is possible based on their technology awareness.
Great project-based business analysts also understand the software development lifecycle and the development methodology being followed and contribute to the project team adhering to these approaches.
Damn good analysts understand technology and development approaches, allowing them to manage stakeholder expectations and facilitate successful project delivery.
Breadth of experience
New Zealand All Black Ben Smith has to be one of the most exciting players in world rugby today. As a utility he can play a variety of positions in the backs for both the All Blacks and Otago Highlanders. His breadth of experience means that whatever situation he finds himself in on the rugby field he almost always prevails, due to his adaptability and his ability to turn his hand to whatever is required. Great IT business analysts are the same. They've worked on many projects with different industries, organisations, people, technologies, development approaches and challenges.
Damn good analysts generally prevail when they face new problems because their breadth of experience allows them to be adaptable and turn their hand to whatever is required.
Looks from different vantage points
The city of Wellington appears remarkably different when you look at it from Petone foreshore when compared to from the top of the cable car in the Botanic Gardens. Great IT business analysts will get different perspectives on what they are analysing. They will helicopter up to ensure that they are aligned with the business need and deep dive to understand and work through the details.
Damn good analysts cover their bases and gain a rich understanding by seeing the problems they are analysing from different vantage points.
Takes ownership
The quality of requirements is commonly cited as one of the main reasons that IT projects fail or succeed. As an IT business analyst on a project, you are responsible for the analysis and communication of requirements.
Damn good analysts own the analysis and communication of requirements and do whatever it takes to perform this responsibility with excellence; no excuses or cope outs.
Pragmatist
Being pragmatic is particularly important in New Zealand where our project teams are smaller and we need to punch above our weight to do more with less on our projects. While many analysts get themselves stuck over analysing (analysis paralysis) good analysts know when it is time to stop gold plating and move forward to the next area of concern.
Damn good analysts separate the wheat from the chaff and help deliver the best project result within the ever present constraints the face on the project.
Finisher
We've all worked with the enthusiast and the evangelist before. These people bring real energy to the start of the project but quickly lose interest and move onto the next exciting initiative when things get hard. These people can never be good IT business analysts, because they rarely deliver.
Damn good analysts have tenacity and perseverance to finish what they started; they see it through and deliver.
Learner
While it doesn't always seem like it, as an industry we are getting better at delivering IT and software projects. Today there are better approaches available for analysing and developing software, which you are not applying on your project right now.
Damn good analysts are always searching for a better way and applying their new learning to deliver a more successful project.
And if you are looking for something new to learn, have a look at our recent blog post What all Business Analysts ought to know about documenting reporting requirements.
Becoming damn good
Many analysts have real strengths in some of the areas listed in this article, but it is rare to find someone who has most or all of them. If you work through the list and continuously improve yourself to excel in each of these areas then you will be well on your way to being not just an IT business analyst, but one who is damn good at it.