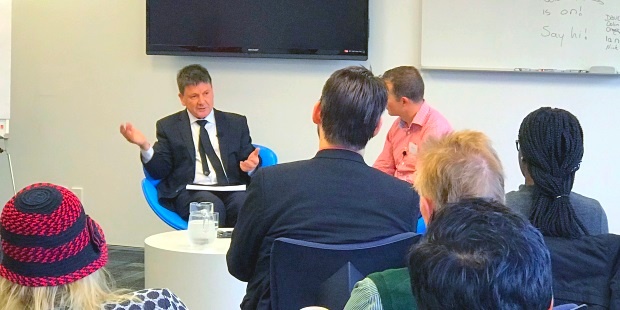 Equinox IT was very pleased to last night host NZRise for their 'fireside chat' between Miki Szikszai and Privacy Commissioner John Edwards. Following the discussion NZRise also held their AGM event at Equinox IT.
The important takeaway from the discussion with John Edwards is the Bill introduced to amend the 25-year-old Privacy Act. Submissions on the Bill close on 24 May 2018 and John encouraged attendees to get involved and have their say. It is important to ensure that we have privacy law that works for our society and that is relevant for today's needs where technologies such as social media, drones, facial recognition etc have serious implications for individual's privacy and private information.
Find out more about the privacy law reform.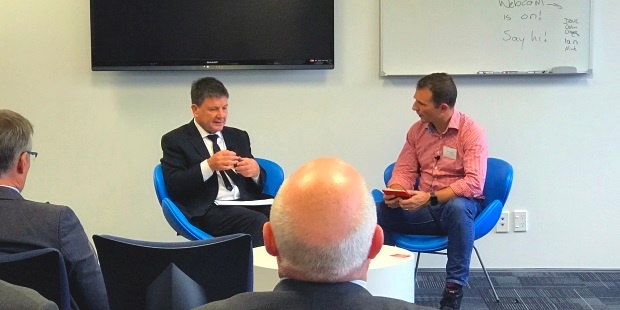 Answering questions facilitated by Miki Szikszai, John Edwards also spoke about:
Individuals' need to engage in a fast changing world, where they exchange information during transactions, but shouldn't have to relinquish control or agency over their private information
The importance of organisations only collecting the minimum amount of data they need for their purpose
The need to consider the 'human impact' of actions relating to people's privacy
The risks of engaging on platforms with organisations whose business models focus on the monetisation of personal data or their operating models mean personal data is stored in other legal jurisdictions - 'data has no borders'.
The clarification that New Zealand companies are still bound by New Zealand law and thus must undertake due diligence before storing personal data with any provider (including offshore providers)
The EU's General Data Protection Regulation (GDPR) and New Zealand's adequacy status with this legislation.
NZRise plan to publish more detailed information from this event, which we will link to from this post when it is available.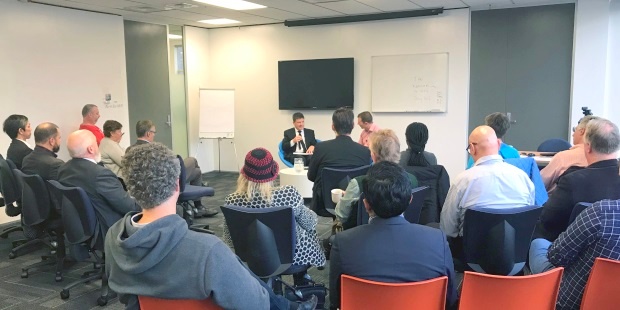 NZRise is a non-profit incorporated society that exists to represent the interests of NZ-owned digital technology businesses. Equinox IT is a member company of NZRise.