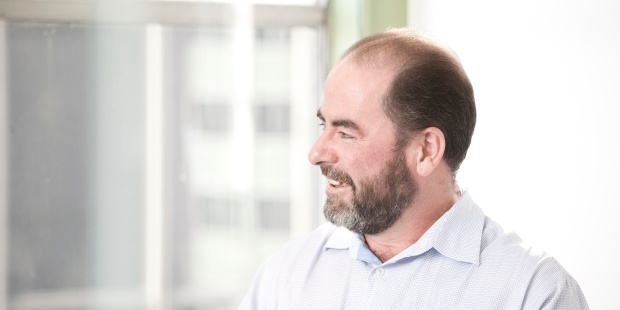 It's official – IT in New Zealand is a growth industry. A few months ago Statistics New Zealand released its Information and Communication Technology Supply Survey: 2014 report showing that the information and communication technology industry contributed $23.5 billion worth of goods and services to the New Zealand economy in 2014.
Of this, information technology services (IT support, design, hosting, and infrastructure services) contributed $6.1 billion, an increase of 25% from 2012's records.
This trend is something that I have seen first-hand. Now more than ever New Zealand organisations are seeking IT support from consultants to solve information technology issues and add value to their businesses. It can be a challenging environment in which to work. More often than not IT consultants are tasked with solving complex and dynamic issues involving numerous departments and stakeholders, and with short timelines. So what does it take to be a great information technology consultant working in this environment?
The IT consultant 'T' model
Over the past 30 years working in the IT sector I believe the best IT consultants are those who cover the breadth and depth of the 'T' model:
The bar on the 'T' = breadth of experience: Consultants who have a breath of experience working with a range of organisations (e.g. public, private, large, small etc) and with a range of tools, technologies, and techniques tend to be more adaptive and flexible in consulting engagements. It also shows a proven ability to learn new skills and to successfully transfer this experience from one environment to another.
The stem on the 'T' = depth of experience: Consultants must also have an underpinning depth of experience in at least one or more IT disciplines (e.g. analysis, design, development, testing etc).
The 'T' itself (the package) = time in a role: Consultants who have stayed with one organisation for a minimum of two to three years also tend to be better in their role in my experience as they have generally been around long enough to live with the consequences of their actions.
Ask questions and listen to the answer
Many people think a great consultant has all the answers. In reality, a great consultant knows what questions to ask and where to go to find the answers. To truly add value and make a difference to a client organisation, a consultant has to have an in-depth understanding of the issues they are facing. The only way to do this is to talk to the client and ask the right questions. A great IT consultant will help the client articulate what they need and to draw out the challenges and issues they face (again by taking the time to do the background research and by asking the right questions). Only once the consultant has this understanding can they proffer an opinion.
Able to run the diagnostics
In many cases an IT consultant is often presented with symptoms rather than the underlying cause of a problem. A great consultant will have highly tuned process and diagnostic skills. Again, this goes back to asking the right questions to help people clarify and structure their thinking. Once they can articulate the problem, the consultant can then move on to helping them solve it.
A leader and a team player
A great IT consultant has to be comfortable and effective working with a range of people on disparate projects across different industries. They are proactive, flexible, and able to lead teams as well as being able to 'roll up their sleeves' to help get the work done.
A lifelong learner
IT consultants are experts, advisers and leaders. They need to add real value to clients by helping them solve their complex problems. The nature of problems, technologies and solutions change over time, and the pace of this change is accelerating. Great consultants are continuously learning so that they can provide current, relevant and effective assistance to their client organisations. They do this learning through their range of work experiences and also through ongoing professional and personal development.
Aware of reputation
As an IT consultant, it doesn't matter if you've been in the industry for 30 years, 30 months or 30 weeks, you are only as good as your last piece of work. A great consultant is acutely aware of their reputation. Every interaction you have with a client either adds to or detracts from the level of confidence that client has in you.
Justifiably self-confident
A great IT consultant is someone who is self-aware, takes responsibility for their own work, and is justifiably self-confident in their skills and experience. They know their strengths and weaknesses, are motivated to learn more, and actively seek out advice and support where they need it.
Repeat business
The litmus test of a great IT consultant is that their work leads to repeat business because the client 'wants' to work with that consulting organisation again – not because they 'have' to. To have an organisation report back that "this consultant made a significant difference to the way we organise and operate as an organisation, and made really positive and tangible contributions" speaks volumes about a consultant's ability.
The IT consultant role is not for everyone - it is a challenging role suited to people with a breadth and depth of IT experience, who have strong listening and problem solving skills, who focus on continuously learning and who have a conviction to make a real contribution to solve important client problems. However, for those who pursue this role, do it well, and ultimately become great IT consultants, it is a rewarding calling where you make an important difference to the success and future of businesses and organisations.
If you are interested in the information technology consultant role, you may also like to take a look at our recent article IT contractor or IT consultant - what's the right path for you?
Paul Ramsay is a Founding Director and Principal Consultant for Equinox IT.