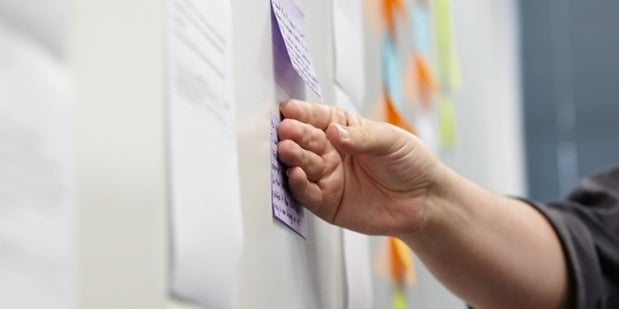 At Equinox IT we partner with Scrum Alliance Certified Scrum Trainers Rowan Bunning of Scrum WithStyle and Simon Bennett of LASTing Benefits to deliver the popular Certified ScrumMaster training course in New Zealand. We often receive a number of questions on this course and a recent question we received was 'does the Certified ScrumMaster course cover scaled Agile?' We'll answer that question in this post.
Short answer: Yes, but it is not the main focus
Long answer
What do we mean by scaled Agile?
Many equate scaled Agile to the Scaled Agile Framework (SAFe). However, this is just one popular framework for implementing Agile approaches across multiple teams or an enterprise. So for the purposes of this question we are taking the wider interpretation, that scaled Agile refers to the activity of scaling up Agile principles and practices used within teams and applying these to deliver the benefits of Agile on scale - across teams, enterprises and organisations.
There are many frameworks used for achieving scaled Agile, including SAFe, Large Scale Scrum (LeSS), Digital Agile Delivery (DaD), Scrum of Scrums (SoS) and many others. If you have a sense of humour there is also Mountain Goat Software's April 1st framework Large Agile Framework Appropriate for Big, Lumbering Enterprises (LAFABLE)!
What is covered in the Certified ScrumMaster course?
The Certified ScrumMaster course is a two-day course that provides detailed coverage of the Scrum method and prepares you to fulfil the role of ScrumMaster on Scrum projects. The ScrumMaster is responsible for ensuring that the Scrum team follows the Scrum method, including the values and practices. This person is often the coach and process owner for the team.
A brief outline of the course includes:
An overview of Scrum; concepts, artifacts and roles
Discipline and Co-ordination on Scrum projects
Managing requirements
Scrum Planning
Scrum Ceremonies
For more details and dates that the course is delivered in New Zealand see the full Certified ScrumMaster course description.
Does the course cover scaling Agile?
The main focus on the Certified ScrumMaster course is understanding standard single-team Scrum.
However, the course does include discussion on the key principles in scaling-up Scrum as well as examples of how key interactions (e.g. Sprint Review) can be facilitated with multiple teams in larger product development programmes, based on the trainer's experience.
There are also resources on Scaling up Scrum and following the course the trainer will also email further information on scaled Agile.
Furthermore, there is an option to discuss Scaling further as an optional topic during the afternoon of Day 2 of the Certified ScrumMaster course.
Rowan Bunning is a Certified Large-Scale Scrum Practitioner and in particularly finds LeSS works well with Scrum because it is 'Scrum in the large'. In other words LeSS takes Scrum patterns and builds on top of that additional patterns to help multiple teams achieve large outcomes. So it is very consistent and complementary to the single-team Scrum.
You can find out more about LeSS in our article Using Large-Scale Scrum for scaling Agile development.
If you have IT or IT training questions, feel free to ask us your IT questions and we'll respond.