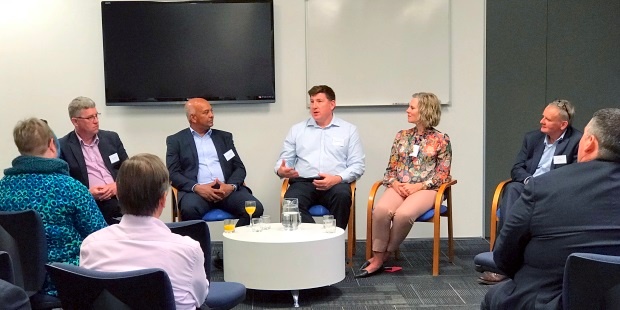 IT and the CIO role is changing significantly. New technologies, different operating models and modern experiences and expectations are changing the landscape and the CIO role is constantly evolving to meet the new reality.
To understand more about the changing CIO role, on Wednesday evening we hosted a CIO panel event involving four Wellington-based CIOs:
Chris Buxton, Chief Digital Officer, Statistics New Zealand - providing a central government perspective
Channa Jayasinha, Chief Information Officer, Wellington City Council - providing a local government perspective
Richard Ashworth, Chief Technology and Innovation Officer, Royal New Zealand Plunket Society - providing a not-for-profit perspective
Dianna Taylor, Chief Information Officer, New Zealand Racing Board - providing a private sector perspective.
I facilitated the panel - Bill Ross, Equinox IT Principal Consultant.
The discussion was wide ranging and included excellent questions from attendees, which the panellists answered very well. From chatting with both panellists and attendees after the formal part of the event everyone seemed to have enjoyed the evening and found it very informative. Equinox IT runs regular executive events and will look to hold more panel sessions similar to this one again in the future.
This post summarises the discussion. I have not attributed comments to the panel members, but instead looked to summarise the key discussion points made across the panel.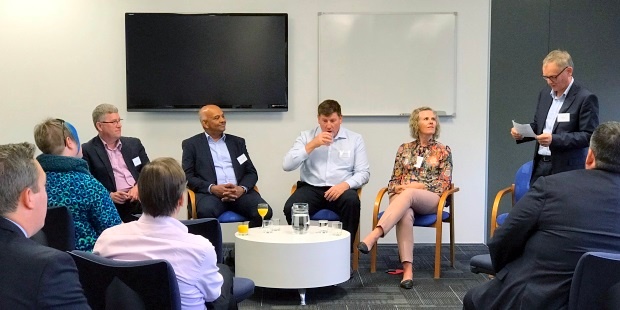 Biggest changes in IT
Broadening of influence - technology decisions not solely controlled by IT anymore - the business is more engaged in technology decision making
Expectation that digital and technology change is delivered rapidly, sometimes with little understanding of the complexity required to do so
The proliferation of information and limited time to consume it - it is not easy to know what the important things are.
IT team composition and skills with 'as a service'
Traditional IT roles no longer the right fit for today's IT needs
Need for better problem solving skills and system integration skills
Greater need for commercial acumen to maximise opportunities and work with service providers to deliver results
Move to digital services teams that deliver digital change to the organisation
In many organisations technology and network roles have disappeared, as technology and networks are outsourced to managed service providers and 'as a service' providers
Greater focus on business involvement in IT projects - introduction of business roles to act as the businesses owner and business decision maker on IT projects.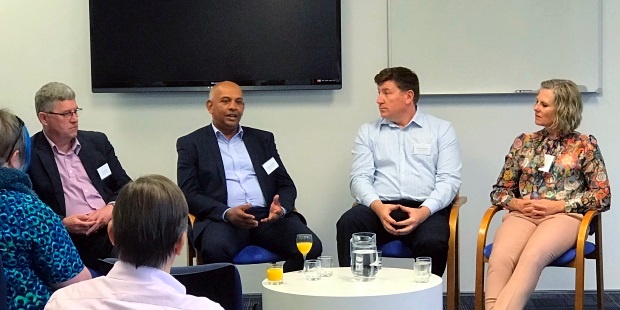 Financing IT
'As a service' drives an operating expenditure model (opex) rather than a capital expenditure model (capex)
Government's way of working focuses on capex and CFOs are generally reluctant to give CIOs a significant opex budget, which leads government IT teams to face budget challenges when using modern IT models
Consumption services can rapidly use up budget if not manged
Transitioning from capex to opex presents challenges with IT still incurring depreciation on capital investments while in parallel increasing operating costs
Discussion required with CFO to learn to work together and to help them understand the need to move from capex to opex.
Business-led change
Everybody is a technologist now, and managing the technology decisions made across different parts of the organisation is not just a CIO challenge, it is also an organisational challenge
The business is much more aware of technology disruption and has better insight into customer behaviour, leading to richer conversations between business and IT
Sometimes it requires letting the business make their own decisions for now, with the expectation that longer term it will come back to IT to ensure security, data sovereignty, cost and other standards are adequately considered
IT needs to ensure that what it offers is better than what is on offer elsewhere - if the business can source it cheaper elsewhere, then IT should consider going elsewhere directly
Some discussion and education is required - what might be seen as lower cost is often not so when you look at the total cost of ownership and consider factors such as risks to security, data loss and so forth
Acceptance that IT no longer 'controls everything', there is a need to trust people to do the right thing and also a need to monitor
IT needs to encourage the business to partner, the business owns the benefits, IT helps make it happen, the business can't simply leave IT to it and then blame IT.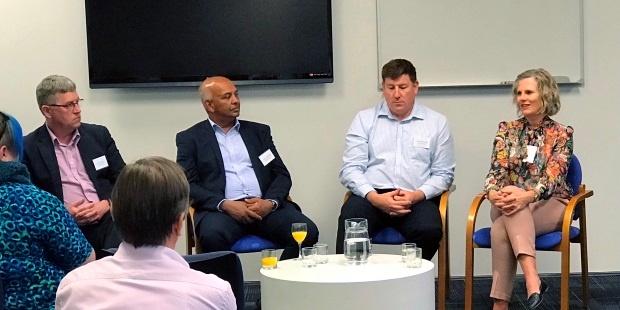 Configuration vs customisation
There is a clear move to configuration of products rather than custom development - "why wouldn't you use something that already works rather than develop it from scratch"
At some organisations customisation is no longer an option - decision has been made to use products and configure to business needs
A number of the panel members spoke about customised legacy systems that are now difficult and costly to upgrade
A need to manage expectations better - business analysts ask the business what they want and it creates an expectation that the business can have what they want at any cost.
Security
Many 'as a service' products today, such as Azure and Salesforce, have superior security to what the organisation can provide itself
The biggest risk is 'end user computing' and so there is a need for communication and education around the risks of phishing, ransomware and other end user threats
Need for business continuity planning, including how the business would continue if its technology was taken down by a security threat
Managing the risks associated with disclosing sensitive personal information is always a priority.
Strategy and organisational relevance
The days of five-year roadmaps are gone, they cost a lot to prepare and never line up with the changes that occur
There is a shift more to principles, such as 'cloud first' or 'configuration over customisation' - strategy is now about the 'how' and not the 'what'
CIO plays a greater role in ensuring organisations remain relevant - delivering services through digital channels seen as essential for organisational relevance - it can both help reduce cost and increase convenience / competitiveness
'As a service' models make the CIO role different - part of this is the greater focus on relationships and a collective 'make it work' attitude with service providers
Metrics of running IT are changing - uptime is almost guaranteed with 'as a service', so almost not worth measuring it.

Clearly, the CIO role today has changed a great deal from what it used to be. We hope that this summary of the panel discussion provides insight into the changes taking place and provides value for changes that you are making to IT in your organisation.
Thank you Chris, Channa, Richard and Dianna for making the time to participate in our panel discussion. I know you all have very busy roles and a lot expected of you, so we're grateful to have had you involved in this event.