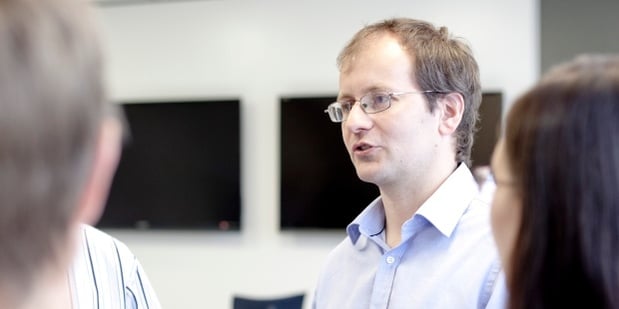 If you mention the role 'IT consultant' many will think of professionals who have a broad and deep specialism in IT and who can provide advice and direction based on this specialist skillset. While this absolutely is a fundamental capability, I'd suggest that it is only a part of what makes a great consultant and that other skills are becoming increasingly important. IT consultants today need to know more than information technology to be successful.
To assist organisations in navigating the ICT challenges of the future, we need IT consultants who have a wide range of non-IT abilities including business acumen, marketing nous, pre-sales, psychology awareness, reputational understanding and more. In this article I focus on just these five additional abilities, but there are more that we may look to address in future updates.
Business acumen
The reality is that IT consultants do not work solely with technology. New systems and technologies are ultimately delivered within a business context. We work with people and organisations in real-world business situations with real-world economic and social implications. So it's imperative that consultants understand what organisations need to succeed and how they can add value to this.
Marketing nous
Modern IT consultants need to understand the fundamentals of marketing and how it applies to both consultancy and client work. The ideal consultant looks for opportunities to help clients find solutions to their needs and provides value. Furthermore, smart consultants add value through a range of marketing-level activities in addition to paid consulting work, such as writing blog posts, delivering webinars, giving presentations, submitting articles, and answering questions. In doing so they increase the profile of their consultancy and themselves which can help lead to greater awareness and demand for their capability and services.
Pre-sales capable
Good IT consultants have the ability to build credibility the first time they meet with clients about prospective consulting opportunities. While they often may be accompanied by a professional sales person, the consultant is responsible for demonstrating subject expertise and showing the value that they and their colleagues will bring to the client. In this way great consultants have a well-tuned pre-sales capability and an ability to generate interest, desire and action in the client to use their services.
This pre-sales involvement is also an important part of what I call the 'you commit, you deliver' philosophy. If the consultant who is going to do the work is actively involved in setting any expectations with the client, then they will be suitably motivated to ensure that these commitments are met. This is in the best interests of both the client and the consultant.
Psychology awareness
As IT consultants we work with a wide range of people in different roles, across a myriad of business sectors. To be a truly effective consultant you need to have excellent interpersonal skills and a solid understanding of what makes people tick. The ideal IT consultant is able to read a situation and then adapt their approach according to the needs of a particular client. This includes understanding the culture and characteristics of the client organisation. Reflecting on the IT consultants I've had the good fortune to work with over the years, those who really stand out are the ones who build good working relationships across the board. They gain a thorough understanding of the situation from the outset and are good at explaining technical issues in non-technical terms. They can speak with clarity and credibility to senior management and technical people alike in a way that both can understand.
Reputational understanding
A considerable portion of an IT consultant's success comes down to how they present themselves, engage with others, and develop and maintain the working relationships they establish. As I mentioned in an earlier article The essence of a great IT consultant, every interaction you have either adds to or detracts from the level of confidence that a client has in you and your ability to do the job. What you're building up is a 'reputational bank balance' with a client, both at an individual level and a company level. Every interaction either adds to or subtracts from that balance.
Developing your non-IT skills
If you have already established a solid IT foundation and have the goal of becoming an IT consultant, or you already are a consultant and want to become better, then I recommend putting yourself in situations where you need to practice the non-IT competencies discussed in this article. Start spending less time in front of your computer and more time engaging with business and project stakeholders in discussions, meetings and workshops.
Play a more active role in being a key relationship facilitator between IT and business. Focus on understanding the realities your business faces and the problems they need to overcome. Look to add more value to the projects in which you are involved by using your expertise to advise, facilitate and guide the project to successful delivery. In time potentially join an IT consulting company where you can start applying these skills and tuning your pre-sales skills.
Also look at training courses available, such as the Equinox IT Becoming a trusted advisor: Professional consulting skills course. Note, however, while training courses of this nature will provide useful approaches and techniques, there is no substitute for real-world experience.
If you have feedback or thoughts on the range of IT and non-IT skills that an IT consultant needs to bring to the job in every engagement, we'd love to hear them.
You may also be interested in our articles 12 smart ideas to keep your IT skills relevant and IT contractor or IT consultant - what's the right path for you?.
Based in Wellington, Paul Ramsay is a Founding Director and Principal Consultant for Equinox IT.