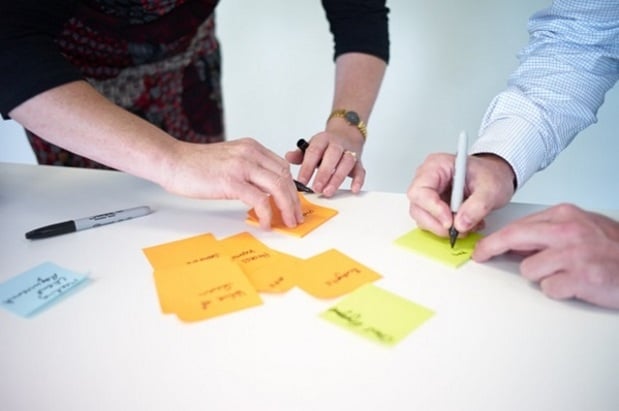 Making IT succeed today involves much more than technology considerations. Modern ways of working rely on people working together in high performance teams, placing increasing emphasis on people having strong soft skills. So in this post, while we have consultants sharing technology learning on MicroServices, VSTS and Azure, we also have consultants sharing learning on cognitive bias and the human and organisational considerations for Agile adoption and transformation.
Kirsten Eriksen, Senior Consultant (see Kirsten's profile)
I've been refreshing my knowledge on cognitive biases - I think it's really important to periodically remind myself of the flaws in my own thinking. Here is a very useful article that brings it back to basics, and puts in place some structure (not to mention a pretty picture) that my analyst brain craves at times.
Carl Weller, Principal Consultant (see Carl's profile)
I've been focussing on agile and digital transformation, and how this intersects with common structures and roles in organisations. While not everyone is or will be a Netflix, neither is everyone running a steel mill. I think there are necessary changes to make, simply due to the speed of change and the pervasiveness of knowledge work in our economy. There's some useful thinking in the following links. I've chosen them because they represent a spectrum of views (if anyone tells you they know exactly how this is going to play out they are drinking too much of their own Kool-Aid). The first of these links covers some foundational thinking about different management paradigms, and how they relate to the more popular scaled delivery frameworks:
Graham Pohl, Principal Consultant (see Graham's profile)
Graham wrote a great post right-sizing MicroService thinking to New Zealand conditions:
Adam Knight, Senior Solution Architect (see Adam's profile)
Adam has been busy preparing a number of tutorials relating to VSTS, Azure and Feature Toggles: